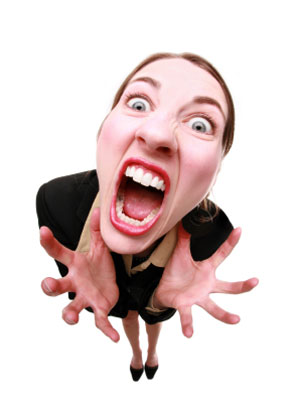 Further evidence Satire Is Dead ™ can be found in the recently leaked survey of CBC national radio reporters providing management with feedback. It reads like something written by Ken Finkleman of The Newsroom. That's if The Wire's David Simon doesn't want to do a sixth season dissecting the crumbling institution of public broadcasting.
Via the survey, about 30 radio reporters tell a mind-boggling tale of institutional incompetence. It's a surprisingly amusing story, with great literary potential, and you might as well enjoy it: it's your tax dollars at work.
Like most listeners I'd noticed the sudden decline in CBC national radio news, but now I know the reason: The Hub.
Here's the back story. Management is trying to integrate national radio and local TV so one reporter can serve both outlets. This efficiency will be achieved through The Hub, a layer of middle management that is supposed to select stories for use across platforms.
Reporters grouse that The Hub is a world-class time-waster transferring newshounds from phone to phone or leaving them on hold like some pitiful cable customers. The Hub is a "black hole" into which story pitches disappear, yet reporters are forbidden to talk to the individual show producers.
The Hub is actively interfering with newsgathering.
"It's 1:24 p.m. and I have just received 'clearance' on my assignment," one correspondent reports, with barely concealed disdain for managers who don't know the basics of journalism. (A radio reporter could have filed five stories in that time, without breaking a sweat.)
More than 40 per cent of the journalists say they can't get a good story to air anymore. Apparently, The Hub is a barrier of TV-serving people "not qualified to be called junior reporters." A whopping 90 per cent of those surveyed say "radio culture" is much worse than it was a year ago.
A recurring theme is that there are too many chefs in the kitchen: "I'm not even sure who my boss is. Seriously. And I'm not the only one," one commenter reports.
Don't touch that dial
I'm sure The Hubsters are green, given that they don't know enough to lie about some things: "Most don't even listen to national [radio] news -- I know because they've told me," another reporter tells us.
I sympathize with that. I don't listen to CBC national radio news much either. Not since I awoke to the startlingly irrelevant announcement that Mackenzie Phillips would be on Oprah later that day telling us all about how her father (Papa John Phillips) had sexually abused her. At the time I thought some line-up editor was having a bad day. But now I know it's The Hub.
The earnest survey questions about this initiative elicit delightfully wry responses.
"Do you feel there are more or fewer opportunities?" our publicly-funded managers ask.
"If opportunities mean putting out fires all the time because mistakes are being made, then there are more opportunities," comes one response.
Asked if they felt valued by radio news managers, many wags piped up with some variation on, "Is someone managing radio news?"
Phil in the blanks
The survey develops into a weirdly compelling story as characters begin to emerge through the comments. One talented producer named "Phil" has his hard work acknowledged repeatedly by otherwise disgruntled bingo callers.
"I'm worried Phil will be fired," my computer consultant said, after reading the novel-in-comments. "Management is trying to kill the radio journalism culture, which means they'll kill all the remnants."
I'm worried about Phil too. But I'm cheering for the swashbuckler from the East Coast who is openly defiant of a system that asks him to do bad journalism in the name of being a good employee.
"I'm in rebel-held Halifax," he writes, explaining why he hadn't signed on to some practice or other.
I'm dying to know more about the Atlantic revolutionaries: is there a coup d'etat in the works?
When a Hub becomes 'impotent'
Of course there's the smarty-boots who can't resist calling the bosses idiots to their faces, with a cockiness that implies he or she is close to retirement.
"The Hub is impotent. What else do you expect when you have a level of editorial judgement that's removed from the actual program that is the end user of the content?"
And there's always one savvy reporter who is a little sharper than the pack. This one cuts through management's attempt to mollify its cranky staffers with a much-approved statement that "Radio has often been said to have a unique, strong culture."
"Culture smulture. We have different deadlines [than television]. We have an ability to tell stories when there are no pictures and no stars driving the story... This isn't a culture. It's journalism. What TV does is sometimes journalism. Usually it's just pictures with words."
Astute as that comment is, it's also a touch disingenuous. That commenter's view reflects the wider culture of journalism, which has always had contempt for TV. The nastiest critics include journos who work in the medium. I recall a video editor who used to refer to TV as "radio with wallpaper." One cameraman liked to call TV reporters "walking special effects." Another referred to them as "mic stands."
Keep it in the family?
Management's attempt to spin this at InsideTheCBC.com proves more of a confirmation of the staffers' views than a defence. They point out the morale problem is not widespread and the survey represents only 30 staffers. (Oooh, does this mean there are more leaked surveys coming?) Then they introduce us to Cathy Perry, executive producer of CBC news, who is credited with creating The Hub. She says it's unfortunate the survey ended up online. (For whom? I'm enjoying it immensely.)
"I think we just hurt each other here," she tells the site. "We should be able to have these debates and share opinions without having it go out on the Internet."
I hate to tell her this, but had she read the surveys she'd see the reporters felt ignored. Or maybe they just can't cut through The Hub to reach her?
There's no use crying over lost stories. CBC may be short on journalism these days, but this survey is a bang-up radio drama. Or in the spirit of the integrated newsroom maybe some webisodes?
I want to hear more from this plucky band of malcontents and the news-blind deskers who order them about. Perhaps we could flesh out the characters in the next installment?
I need to know if Phil survives the coming decimation. Will Halifax rebels succeed in a coup? And who is the real villain? There's a recurring character on The Hub with such lousy news judgment that he's relying on the newspapers to tell him what he should cover -- I nominate him.
Having seen that survey, I've no doubt the radio scribes are talented enough to write a series. And I understand they have lot of free time in the mornings while waiting for their assignments.
I can even suggest a tagline. The Hub: it isn't a problem, it's an opportunity.
© Shannon Rupp. For permission to reprint this article please contact the author: shannon(at)shannonrupp.com.