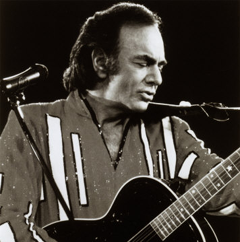 [Editor's note -- Due to an earlier traffic jam of stories we're rewinding May a bit late. But you readers who wanted your fix -- we heard you. Here it is!]
B.C. babies were for sale on Craigslist, but Angelina Jolie decided to have her own. BC Place is getting a facelift, B.C. voters got a gag law and B.C.'s Crown prosecutors got immunity to go with their impunity.
Shania Twain lost her Mutt, Obama ditched his pastor and Janet Jackson found her travel bra.
In the movie theatres it was crystal skulls versus crystal crantini glasses as Indiana Jones broke out his whip and Samantha and Carrie broke out the power purses.
Meredith reunited with McDreamy, Lost castaways were found, Dean went to Hell and America voted in a new Idol while Canadians watched their idols fall in the Stanley Cup playoffs. It's June, so it must be time to wonder where summer is and rewind the madness of May...
Baby on board ... and available cheap
A Vancouver couple denied they were trying to sell their baby on Craigslist for $10,000. The couple explained that the husband who posted the listing was only joking because everyone knows they'd get a much better price for the baby on eBay. Or eBaby.
A B.C. Human Rights Tribunal upheld the firing of a transsexual mariner from BC Ferries despite her claims of discrimination. The female mariner apparently had extensive skills and training back when she was a male mariner, but after the sex change was fired for steering a major vessel in the wrong direction. On the bright side, the tribunal found that since the sex change, she has been more willing to stop the ferry and ask for directions.
Air Canada added fuel surcharges to all flights, explaining that it's only fair to charge customers for the little extras like food, pillows and enough gas to land the plane.
Canada's compassionate conservatism
Canada is one of only six countries that refused to support a United Nations initiative that would declare that starving nations had, "a right to food." Asked to explain the government's policy, a spokesghoul replied, "Let them eat cake. But only if they can afford it."
In related news, an exorcist has been called to Ottawa to stop Lester Pearson from spinning in his grave.
Meanwhile, after debating whether to censor all films and TV shows in Canada because some ReformaTory MPs might be offended by the inoffensive film with the intentionally offensive title "Young People Fucking," no ReformaTories actually bothered to turn up at a special screening of the film in Ottawa. Apparently ReformaTory MPs and Senators are deeply offended by actually knowing anything about what they're talking about.
If a minister falls in a forest
A B.C. environmental group has demanded the resignation of B.C. Forests Minister Rich Coleman. The ever-decisive Coleman immediately announced plans to organize a new province wide roundtable to determine whether he's still the forests minister.
The B.C. solicitor-general is apparently shocked that casinos might have some connection with organized crime. John van Dongen is concerned about the possibility that slot machines may be used for money laundering. Apparently, police first became suspicious about the possibility when someone claimed they won $10,000 from a stamp machine.
Former Vancouver Canucks owner Arthur Griffiths announced plans to run for the BC Liberal party nomination for Vancouver-Burrard. If he wins the nomination, Griffiths intends to sell it to Francesco Aquilini.
Anchorman Peter Mansbridge celebrated 20 years with the CBC, saying how grateful he was that he didn't follow his less talented Canadian peers and make the jump to a major U.S. network early in his career, then lose his hair and get reassigned to a regional station in Poughkeepsie.
Canadian tanning bed companies are tired of being burned by critics and are now publicly arguing that there's no reason not to go to a tanning salon because, "in 2008 everything causes cancer."
McCain's dream ticket?
Senator John McCain's doctors have given the Republican presidential nominee a clean bill of health stating he's in great shape for a 71-year-old and he should have no problem running the free world, especially since as president he won't be allowed to drive.
U.S. Senator Hillary Clinton continued her campaign for vice-president. Apparently Clinton was hoping that if she continued to attack Democratic presidential nominee Barack Obama, that she'd prove she's the ideal running mate for John McCain.
Meanwhile, Barack Obama proposed a sharp turn in American foreign policy announcing that he would consider meeting and talking with people he disagreed with, including new Cuban leader Raoul Castro. This controversial new strategy is apparently known in other countries around the world as, "diplomacy."
Crystal skull crantini glasses
Following the success of summer blockbusters Indiana Jones and Sex and the City, plans are currently afoot for a new sequel to both -- where Indy whips Mr. Big in Indiana Jones and the Temple of the Manolo Blahniks.
Beverley Hills 90210 is returning to TV, but to acknowledge the realities of the new millennium, students will still have impossibly expensive cars, but they'll no longer be able to afford gas.
Alleged performer David Blaine set a new world record for breath holding on an episode of Oprah. Blaine held his breath for 17 minutes and four seconds and he's currently in training for his new record ... watching paint dry.
Janet Jackson announced plans to launch her first tour since her infamous Super Bowl appearance with Justin Timberlake. In order to avoid controversy throughout the tour Jackson, plans to leave her nipples at home.
And finally ... radio relic Neil Diamond topped the U.S. Billboard charts conclusively proving once and for all that no one under 30 is still getting their music legally.