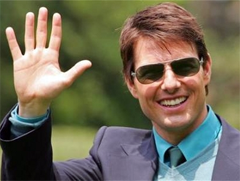 The loonie kept soaring but pets stopped flying. CBC found seven Canadian wonders while Canadians wondered how CBC fans chose "the canoe" and "the igloo." Paris, France had a heat wave, while Paris Hilton was in the cooler. So trade in those carbon credits for an iPhone, pop some echinacea and let's set off some fireworks for Canada Day. Yippee-ki-yay Sicko!
Local heroes
A Vancouver businessman donated $100,000,000 to charity -- and the poor kid had a bitch of a time carrying that UNICEF box.
The City of Vancouver bought the Drake Hotel for $3.2 million. Apparently city council feels they've finally found a way to truly help the homeless: free lap dances.
Surrey was named Canada's biggest cultural capital for 2008. Do you really need a punchline? Okay, fine: jealous Stratford has decided to import more hookers.
Oy, Gevalt
Prime Minister Steve refused to meet with Bono at the G8 summit to talk about AIDS, explaining, "Meeting celebrities isn't my shtick." Shecky Harper kvetched, "Schmoozing machers is nothing but tsuris, and that putz Bono's such a shnorrer." Meanwhile, the celeb-hating PM broke out the gelt to slap the ReformaTory logo on NASCARs because, "Those meshuganah boychiks have chutzpah."
A new study shows most Canadian teens no longer to listen to radio. Asked to respond, Canadian teens replied: "A what?"
Canada released a "no fly list" and the first names on it were "Fido" and "Fluffy." Air Canada announced that pets are no longer allowed on passenger flights because a dog bit them when they were a kid. On the bright side, the pets can still travel by canoe.
Conrad Black declined to speak in his own defence at his racketeering trial after the judge explained, "I don't care what Maclean's magazine told you, you're not allowed to just answer questions about Nixon."
Pining for dollars
B.C. forest workers prepared for a strike. They're apparently hoping the pine beetles will buzz off in solidarity.
New reports show the pine beetles have developed a taste for spruce. However, the B.C. government refuses to panic until the bugs develop a taste for lattes.
David Suzuki won the first "David Suzuki Science and Environmental Media Award," for raising public awareness of environmental issues -- which seemed a little redundant since it's hard to picture him putting that one on his resumé.
B.C. Transportation Minister Kevin Falcon crowed to Cambie Street businesses that his government won't help them because there will be big benefits for surviving Canada Line construction -- like being the only restaurant left in the neighbourhood.
Criminal master mined
America's most dangerous criminal, Paris Hilton, was released from prison. She's clearly the greatest menace on the planet since the media is keeping her under 24-hour surveillance.
New York Mayor Michael Bloomberg left the Republican party and declared himself an Independent in possible preparation for a run for the White House. Bloomberg fans feel their candidate would be a true inspiration to the masses by proving the American dream is real -- any billionaire can grow up to be president.
NBC is considering picking up the CBC hit Little Mosque on the Prairie. However, if the show comes to America they may make a few changes -- like bringing in Kiefer Sutherland to torture everyone.
Rewrite those Jeopardy questions...
Scientists discovered that the Amazon River is actually longer than the Nile. Apparently they weren't able to see how long the Amazon really was until they clear cut all those messy forests.
In response to Clint Eastwood's recent movie Letters from Iwo Jima, Japan changed the name of Iwo Jima to Iwo To on their maps. No word if they're changing the outcome of the battle in their history books.
Entertainment Weakly
Oprah was named "the world's most powerful celebrity" by Forbes Magazine, narrowly beating out Madonna, Brad Pitt and George W. Bush. Aside from giving away cars, Forbes revealed that, "Oprah has the bomb."
Former earthling Michael Jackson is suing for the return of several items that were impounded at the recent Hard Rock Café memorabilia auction -- including his nose and his racial identity.
Tom Cruise was banned from filming at German military bases because of his belief in Scientology. German Defence Ministry spokesman Harald Kammerbauer explained that it's not religious persecution -- but fear that Tom's presence may attract the wrath of Xenu.