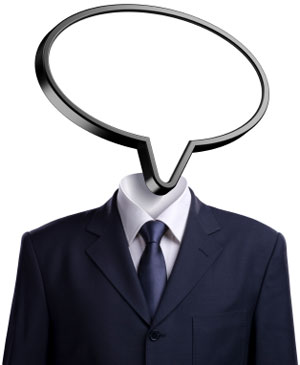 With an election looming, we will again hear a language with a superficial resemblance to English. It's our third official language, Politicanadian, and it is hard to know what's going on if we don't know what our MPs are talking about.
As a public service, The Tyee offers English translations of some key Politicanadian terms. If you have further translations to add, please do!
Accountability: See transparency.
Agenda: The nefarious conspiracy that our opponents have designed to ruin the country just for the hell of it.
Belt tightening: Taking money from my enemies to give to my friends.
Class warfare: Taking money from my friends to give to our enemies.
Coalition: MPs who are not Conservatives; a majority.
Delivering real results: Getting more votes for us.
Divisive: Any policy that might give our opponents more votes than it gives us.
Elitist: An opponent with table manners.
Environment: Any part of Canada we can't make a buck out of.
The fact of the matter is: Here comes the lie.
Fiscally conservative: Starving people who won't vote for us anyway.
Fiscally prudent: Giving our donors what they want.
Going forward: New pronunciation for "um, uh."
Hypothetical question: A question whose honest answer would cost me votes.
Lean and mean: Mean.
Let me be clear: Here comes the bafflegab.
Media bias: Reliance on annoying facts.
Most vulnerable: Those too young or too demoralized to vote.
Nanny state: A government that does what we want it to but cruelly makes us pay for it.
National security: Welfare for defence contractors; legal loophole for government-employed criminals.
Ordinary Canadians: New Democrat voters.
Plan/scheme/conspiracy: I have a plan to make Canada better; you have a scheme to enrich your political buddies; they have a conspiracy to ruin the country.
Playing politics: Doing what politicians are elected to do.
Progressive: In favour of conserving earlier progress, not of making more progress.
Redistribution of wealth: An acceptable transfer if the redistribution is upward; downward, it's a crime against humanity.
Socially conservative: Obsessed with other people's sex lives.
Special interests: Anyone who won't vote for us.
Stay on message: Repeat the same buzzwords until the journalists get bored.
Stay the course: Ignore changing realities, polls, Parliamentary votes and public protests.
Sustainable: It'll last until we're out of office and on pension.
Tax cuts: Passing the costs on to the kids.
Tax and spend: Governments doing what governments are supposed to.
Tax relief: Passing the costs on to the kids.
Tough on crime: Ready to spend billions on prisons for criminals whose crimes haven't been reported.
Transparency: See accountability.
Vision: A vote-getting hallucination.
We've been very clear: We stuck to our talking points whether they make sense or not.
PLEASE ADD YOUR OWN DEFINITIONS IN THE COMMENTS BELOW!