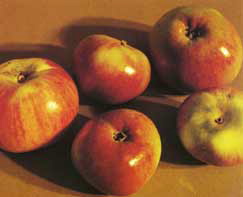 We asked you to nominate foods that have unique histories in B.C. or that help to tell the story of this place. I should have known by now what to expect -- people get a little excited when it comes to their food. Thanks to everyone who wrote in with everything from personal stories to the dozens of foods you'd like us to explore through the Eat Your History series. We've shared some of our favourite letters below.
We have at least four more articles coming, from points as wide ranging as the Gulf Islands, the Cariboo, and the Similkameen. We're also looking for further funding, and if we find it, we'll keep the series rolling -- by popular demand.
Either way, Eat Your History will live on. We're not sure where this project is going just yet. A book full of beautiful photographs, rich stories, great recipes? A website where we can build B.C.'s food culture together? A feast where people can actually, you know, eat their history? (The EYH team has been sampling each food as we go; it's a tough job, but. . . ) Whatever happens, you'll hear about it at The Tyee.
Please stay involved. Keep those e-mail coming with your nominations for foods we should investigate, and we welcome your memories of B.C.'s food history, too. On our end, we'll get another prize pack ready (see below) for some lucky person drawn from the next round of letters.
Enjoy the season,
J.B. MacKinnon
Guest editor
The winner of the first Eat Your History prize pack, including a signed copy of The 100-Mile Diet, a foodshed poster, and a packet of Ruckle bean seeds from Salt Spring Seeds, is Thea Roe -- a Washingtonian!
Your letters
From growing up in the Kootenays, memories of dark purple huckleberries cloud my summers. From my grandma's famous huckleberry pie, made with a whole-wheat crust and always topped with vanilla ice cream, to the days spent high up in the mountains in our family's secret patch of the year. We would spend hours filling bucket after bucket, all so our winter would be filled with jams and syrups and frozen berries to top breakfasts and desserts deep into February.
This berry undoubtedly fed First Nations communities year after year, perhaps combined with bannock over an open fire, or dried in the sun and kept to be eaten in the cold of winter. In my mind this berry deserves a place on the plate of our history. Perhaps it can also serve as a reminder to all those folks who hit the grocery store for their six-dollar bags of organic blueberries from California each week through the winter for their smoothies.
Alli R.
I would like to nominate sap from broadleaf maple trees for the Eat Your History series. Many people on Vancouver Island make maple syrup out of this sap, contrary to the belief that only sugar maples from eastern Canada can produce our favourite pancake garnish. 
Every February, the Vancouver Island Sapsuckers gather in Duncan to hold a maple syrup festival. The sap contains less sugar than the sugar maples from Quebec, and so requires more time to boil down into syrup, but the end product is delicious -- my partner and I make some every year for our personal use. It is a good example of a way to use our forests to create sustainable, value-added products.
Jenn M.
Nanaimo
How about the Gravenstein apple? There is an old tree at Two Bit Bar, Glen Valley Park, that for years folks in the know picked. In Canada it is widely grown on both coasts, although more in old farmstead orchards and backyards than in commercial orchards.
Diana T.
Vancouver
I was at a school garden dedication that was blessed by a Katzie elder, Willie Pierre. He mentioned wild potatoes that were eaten by the Katzie but are now rare because of the diking system that exists in Pitt Meadows. We should all be more aware of food sources that were abundant pre-contact.
Sheila P.
Maple Ridge
Editor's note: Mr. Pierre was likely referring to the wapato, a tuber that was a staple food in the Fraser Valley until recent times. We'll be covering the wapato in an upcoming article.
Celery was once commercially grown in the Eagle Valley area at Malakwa, B.C., according to old records at the museum in Sicamous. Why not in today's times? Celery is good for everyone and I would like to see it grown again in Canada rather than having to pay for imported products.
Menno G.
Scorzonera is a food for the future. I think it originated in Spain and is one of the most recent food crops to be domesticated. It withstands drought well, and it can grow from seed or you can just stick the top back in the ground after harvesting the root. You can also leave it in the ground several years and still harvest it -- even if it goes to seed the root is tender. No other root crop is like that!
The flavour is just beautiful -- scorzonera is sometimes known as vegetable oyster. It is a delicacy that you cannot generally get here in B.C. even though the climate is perfect for it.
Brian W.
Victoria
Blackberries grow wild in B.C. It's not true that they will inevitably take over your yard. I have a great patch which leans over an old derelict structure. I prune it, fertilize it, and water it in summer. It towers up 15 feet and provides some shade. It provides fruit for me and my two tenants for months each summer, and we freeze many pints.
Madeline B.
Nanaimo
My food nomination is Haida potatoes, grown by my great-grandmother's village at Seven Mile in Massett, Haida Gwaii (Queen Charlotte Islands). It is a tuber of some sort!
Jennifer S.
Editor's note: Jennifer promised to send me some Haida potatoes for further investigation; meanwhile, watch for the next article in the series for more on heritage potatoes.
Beets have been traced back to Neolithic sites in Europe and to Mesopotamia. Sometimes I wonder if the lowly beet, a forgotten and ignored vegetable, will end up becoming the next big thing in natural medicine.
MaryLou M.
One of my uncles used to hunt and fish for much of his family's food. Two fishes that figured prominently at all family dinners were sturgeon and oolichan (a.k.a. eulachon, candlefish). The sturgeon, which I believe my uncle fished from the Fraser River near Mission, was prepared in many different ways -- smoked, jellied, minced, formed into balls, etc. The oolichan were always smoked and eaten whole. Both species have suffered significant population declines in B.C. waters. These fishes bring back delicious memories from my youth.
Ross T.
Armstrong
I would like to nominate the dying eulachon, which has been used by Northwest coast aboriginal peoples for generations. I am Haisla, who live on the tip of Douglas Channel, near Kitimat. The Haisla relied heavily on eulachon as a staple of our diet and as a medicine. One of the ways that eulachon was used was for the oil or grease that was extracted from this small fish. It is time-consuming, arduous work to do this. It took about a month to process an oil of top quality, which could be used on everything from salmon to dessert. It was traded up and down the coast and further inland on the well-documented "grease trails" of B.C.
Within the past five years or so the eulachon seems to have disappeared. No satisfactory explanation has ever been provided. Local Haisla blame industry, overfishing, drag-net fishing, clearcutting, and pollution (to name a few). As you can imagine this has had a drastic effect on Haisla culture. Within five years, a whole way of life no longer exists.
Jo-Anne R.
Haisla Nation
The image is that ginseng is a recent foreign import grown for overseas markets, particularly in Asia. But the native North American ginseng species (Panax quinquefolius) is seen as better than other species and has been sold overseas since 1716. Canada's early ginseng trade rivalled the fur trade in revenues! B.C. companies and farms have been growing it on a large scale since the late 19th century, and the wild root is now on the endangered species list.
Anna D.
Formerly of Hazelton
King apples are absolutely huge by comparison with today's tiny apples. Several trees are currently grown at Kilby Historic Site east of Mission. I believe the apple's history goes back to the very early days of our province, possibly the gold rush days of the 1800s when rooms were rented to miners en route to the Cariboo region. Not certain, but might just be true.
Peter D.
Burnaby
I'd love to know more about fiddleheads. Which ferns are best, which might be dangerous, how can you tell between them in the forest, and which stores sell them fresh? Is there any connection between B.C. fiddleheads and the fiddleheads popular in the Maritimes? Thanks for writing such an interesting series!
Sandra D.
Editor's note: For now, just a sliver of information: though various young ferns are eaten as fiddleheads worldwide, the safest and best in B.C. is the ostrich fern, Matteucia struthiopteris.
My B.C. food history story has to do with Little Italy, in the Hastings-Sunrise neighbourhood of Vancouver. My Zio Tobia and Zia Lina owned and operated the Nina-Rose Cafe on East Hastings, an Italian restaurant with a long counter that had about 15 swivel stools for customers and a long row of booths along the opposite wall. The pastas were made right there in the kitchen.
I remember Sunday mornings before the place opened when groups of eight to 10 Italian women stood around and kneaded gnocchi (a potato-based pasta) one by one, creating thousands in the hours before the B.C. Lions game would end at Empire Stadium, while Zio made massive pots of traditional southern Italian sauce. The players loved the food and ate there after games and practices and when the fans found out they'd come in hoping to meet a Lion but it was the food that brought them back next time. High in carbs and protein, fuel for a bustling community seeking integration and acceptance by the local dominant local culture.
The Blackbird
I love reading your articles about local food and small-scale food production! We bred Hereford cows with bulls bought from famous purebred breeders from all over B.C. and Alberta from 1995 to 2004. After that we started to breed with bulls from our own calf crop to try to create a locally adapted breed. If you look at Europe with over 200 breeds of cattle, all adapted to small areas of the diverse landscape, climate, forage and soil, we recognized the necessity to try to repeat what has happened there for over 1,000 years. We can already see a difference in our calves after only a few years: they are more lively and healthy!
Rainer K.
Horsefly
Elderberries are little-known tart berries that my grandparents would pick and stem by the millions to mix with applesauce and produce one delicious deep purple pie.
Amy R.
A number of years ago my husband and I went up to Mount Currie on a whim and discovered the town busy with mushroom pickers picking pine mushrooms. We had never heard of them or seen them in our local grocery store. I believe that most go to Japan.
Pam S.
According to SeaChoice.org, spot prawns are one of the more sustainable choices for seafood. Although they are harvested in B.C., they are quite difficult to find in stores. Most prawns in stores and restaurants come from as far as Southeast Asia and their sustainability is questionable. More than 90 per cent of the commercial spot prawn catch is frozen and exported to Japan, with the remaining 10 per cent sold fresh or live. With our changing population and increasing number of Asian families, prawn consumption is considerable in Vancouver. Wouldn't it be interesting to research why we import unsustainable prawns while exporting most of our spot prawns to Asia?
Andrea P.
Editor's note: We'll end with some good news—after years in the shadows, the spot prawn is quickly becoming known as a standout local food on the West Coast. Watch for next year's Spot Prawn Festival.