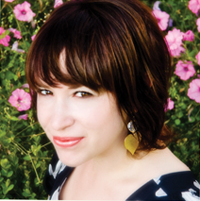 "I think you have low self esteem," said my boyfriend who is now my ex-boyfriend. At the time I laughed, finding his accusation ridiculous. "Why?" I asked.
His explanation shocked me.
"Well, you criticize confident women who use their sexuality to get what they want, like that woman we once saw wearing the short belly shirt."
What? I did vaguely remember chuckling that someone was actually strolling the streets of Manhattan in a belly-revealing top circa 1987. Obviously this comment had stuck in his mind, and after a lot of rumination, he was troubled to think I might be awkward about publicly revealing my own stomach.
Then there was Lady Gaga, the bleached blond singer known for her raunchy sexuality as much as for her recent pop hits "Just Dance" and "Poker Face". My ex-boyfriend said his co-worker had grown up with her, and had told him that Lady Gaga got her start by go-go dancing in New York bars. He told me he liked the way Lady Gaga sells her music clad in a bodysuit sans pants. "It shows she's confident," was his logic. "She wasn't afraid to dance atop a bar for men in a bikini in order to get what she wants."
Lady Gaga concurs. "I think it's great to be a sexy, beautiful woman who can f--- her man after she makes him dinner," she told Entertainment Weekly this past February. "I'm of course very confident in the way that I got here... I'm the most sexually free woman on the planet, and I am genuinely empowered from a very honest place by my sexuality."
And there it was. That slippery word "empowerment" that women like myself, who grew up in the '90s, became weary of hearing from everyone from Riot Grrrls to Spice Girls.
Still, it wasn't until I was accused of having low self esteem that I began to think about how we really should define self esteem -- and the empowerment it is said to provide.
Cosmo powers?
The recent release of Bad Girls Go Everywhere: The Life of Helen Gurley Brown, a biography written by women's studies professor Jennifer Scanlon about the infamous Cosmopolitan editor-in-chief Helen Gurley Brown, has stirred up again debate about contemporary feminism and empowerment.
The notorious fashionista who penned Sex and the Single Girl in 1962, advocated what has since been dubbed "lipstick feminism" -- the sultry brand of feminism that has saturated contemporary pop culture products like Lady Gaga. In Gurley-Brown's world, empowerment is women strutting to work in stilettos, powering through the day to arrive home with nails manicured, miniskirt snugly in place, ready to please their man with the best blow job techniques learned at a local sex shop seminar.
Scanlon argues this dream scenario has made Gurley Brown a pioneer of modern feminism today.
'Miniskirt lib'
I don't want to dismiss Gurley Brown entirely, as I admire her progressive pre-feminism promotion of women's independence: staying single, having one's own career, and enjoying one's sexuality. But we really need to rethink Gurley Brown's politics of "miniskirt lib" -- as Ginia Bellafante, a columnist at The New York Times has dubbed it.
Thirty years ago, feminists identified women who pranced around in tight clothing and worried extensively about pleasing their man as the ones with low self-esteem. Pity, they would say, that this woman has so few ways to express power that she has to resort to her flaunting her sexuality.
Then, between the conscious raising circles and Lady Gaga something changed. Feminism became more open-minded, and sexuality became integral to the feminist agenda of the 1990s -- a welcome and important development. But there was a darker side too. Brazilian wax jobs flourished as a liberating beauty must-try and women who dance atop bars became the new Gloria Steinems.
Now, I'm just learning what this means for me.
Underneath my laughing response to my ex's accusation, I was angry. To be told I had low self-esteem was the ultimate jab at a true Gen Y perfectionist who prides herself on living as a confident, independent young woman. But most importantly, it negated the real success I have achieved and the person I have worked hard to develop over the past few years.
Going all GaGa
When I was 24 I graduated at the top of my class with a Master's degree, and then took off by myself to work in the women's magazine industry in New York. I've carved out a career as a freelance writer, living in Toronto and Vancouver, and was recently accepted to several top schools in the U.S. and the U.K. to start my PhD this fall. I eventually want to work with teen girls and teach them to use media to speak their minds. I have tons of friends, love to travel, volunteer at a drop-in center for survival sex trade workers in Vancouver's Downtown Eastside, and have hobbies like doing pottery and salsa dancing.
And you know what? I have taken stripper-cize classes. The thing is, while I had fun and tightened my abs, I make no claim that spinning around a pole was my route to empowerment and feminist consciousness.
Yet, because I refuse to strut around in skimpy tops (although I do love strutting in heels) and flirt with men to get my way, I am seen as a poor self-esteem case in the eyes of guys like my ex, or the types of women who edit Cosmopolitan. Instead, they're gaga over Lady Gaga's flippant, sexy, assertiveness.
Ariel Levy might call those editors Female Chauvinist Pigs, the name she gave her book documenting, and critiquing the "rise of raunch culture" and the ways in which both men and women were buying into it as a the new form of empowerment.
Feminist Hall of Fame
Who wins in this brave new world of Cosmo-style feminism? Men certainly do. "Empowered" women dancing on bars -- what's not to like?
But for women it's more complicated. While one may get a personal boost from flashing a group of men or rocking a thong on the beach, she's doing little to advance women as a group. My brand of feminism would allow for women of every personality (and body type) to feel more empowered, a goal that is achieved through collective, political action instead of a thousand lone pole dances.
No, I'm not about to follow Professor Scanlon's lead and place Helen Gurley Brown in the Feminist Hall of Fame amongst the ranks of Friedan, Steinem and Arendt. Her feminism spiced up the Spice Girls back in 1998, and I had blast seeing them then. But it does little to truly value the real contributions young women are making to society.
Back when my boyfriend was still my boyfriend, he suggested to me that I should make "seducing him" my number one priority (this, during grad school application season, mind you). I thought about that, and decided to ignore the advice of Gurley Brown and the wisdom of Lady Gaga.
I packed my bags and left.
Funny thing. I don't feel a bit less empowered. My self-esteem? Hmmm. Let me check. Just fine. Thank you for asking.
Related Tyee stories: