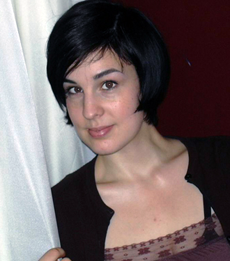 I am not the bridal type. I do not wear white, and generally have a horror of ruffles. I did not spend my girlhood dreaming of my prince and the elaborate pageantry of our future wedding day. Prior to my engagement, I had never opened a bridal magazine. As a little girl, images of my adult self consisted mostly of me alone, traipsing through exotic locales.
In other words, being a bride never interested me much, until I had to be one. Then I discovered what my child self must have suspected: to be a bride is take up a very precarious perch. To be a feminist bride is to actually inhabit conflict. At times, it feels like nothing so much as living out a constant game of tug of war, one that is both personal and inherently political. As I approach my June 30th wedding, it feels like I'm winning. But it has not been an easy battle.
Strapless?
Those who married ten, even five years ago, might be unfamiliar with the extent of modern wedding mania. But the modest church wedding has gone the way of the dodo, replaced by blow-outs featuring sushi stations arrayed on glistening ice sculptures. According to a 2004 New York Times article, though the number of marriages performed in the United States has remained steady for 20 years, the number of wedding planners rose 25 percent in 18 months to 7,000. The bridal industry now accounts for about 50 billion US annually, and there have been nearly a dozen new bridal magazine titles since 2000.
From the moment we got engaged, people kept cooing about how "excited" I must be to plan the wedding. I found this odd. Planning didn't feel particularly exciting; it felt like a lot of work. However, I quickly realized that the excitement people were referring to was not the excitement of deciding to celebrate my commitment to my partner, but the excitement of spending wildly on a custom-made gown, of selecting just the right pearl necklace, of weekends spent poring over orchids for my bouquet. One friend's first response to our news was, "Do you think you'll wear a strapless dress?" Of course, I hadn't the slightest clue.
Throughout the past few months, I've been reticent to discuss wedding details. Friends and female relatives are surprised at my lack of enthusiasm, as if these should be tasks I've waited my whole life to take on. One friend in particular was slightly horrified. "But," she cried "this is your chance to be a princess for a day!"
Bridal 'porn'
The problem is that being a princess comes with a pretty hefty price tag: the average Canadian wedding costs $20,000. We're spending less than half of that figure. Yet the most common response to our acts of thrift has been one of unease. No one was particularly happy when I told them I found a vintage wedding dress for $40. In fact, they made it seem like spending so little on a dress was somehow cheating myself, as if spending cash consummated an essential female ritual. I, however, was elated with my score. I had never particularly dreamed of zeros flying out my bank account as if they were bubbles.
Not that spending a wad seems to be enough. These days, bridal magazines and television shows tell brides that their wedding should be the perfect expression of their personalities. It is not enough to don the white dress and pearls, the something old and something new, something borrowed, something blue—the bride must demonstrate her originality and her distinctive sense of style via her choice of taffeta.
This pressure is immense. Just open any the pages of any "bridal porn" magazines or log on to one of a million bridal websites, where the "tips" tend to center around how to be "different" (without, of course, offending Great Aunt Mabel). You might for instance, purchase monogrammed favours, or dye the toilet water in your guestrooms to coordinate with your wedding colours. I am not making this up.
Personally, I'm always nervous about the thought of aesthetic display as an act of fulfillment. The flowers and the food are there to enhance the occasion, but they are not the reason for it. You'd be surprised how easy it is for this confusion to take place. It's telling that in Sheryl Paul's The Conscious Bride's Wedding Planner, a helpful look at marrying without submitting to the consumerist frills, one section title screeches, "It's not about the dress!"
Tell that to one friend who recently got married. I stood near her while a male friend said "Well, you've fulfilled the number one duty of a bride on her wedding day: to look beautiful."
The 'wife script'
In her ambitious social history The Meaning of Wife, Canadian journalist Anne Kingston examines what she calls "the wife gap", contemporary culture's fundamental ambivalence about the role of the married woman. In Kingston's analysis, since we've abandoned repressive legal definitions of marriage and the June Cleaver image of wifely servitude, the meaning of wife has assumed an intense ambiguity. As Kingston puts it, "the wife script" just has not been rewritten to accommodate the current complexities of that role.
And while Kingston spends the majority of her book exploring that ambiguity, one of her most compelling insights is just how the image of the bride is now used to quell fears about the complexity of being a wife.
"If the modern wife is an enigma," Kingston writes, "the modern bride is a no-brainer…Within the marketplace, her ephemeral status only ramps up her appeal: with a shelf life of less than a day, she's ever fresh." While the word "wife" now seems saddled with dowdy connotations of suffering and servitude, the word "bride" seems to have taken on a shining radiance never before seen in polyester. These days, being a bride is presented by marketers as the ultimate female fantasy. After all, what sells better than possibility?
Saying 'yes'
The truth of getting married is not shining ecru, however, but a more complicated shade of charcoal (or perhaps chrome?). In the end, my own decision to marry meant deciding to grapple with these contradictions.
When I asked a close friend, who is now divorced, why he got married in the first place, his answer was, "Because I believe in life."
At the time, I considered his reply typically inscrutable. But as I near the time of my own wedding, the meaning of his words has become clearer. To say yes to a partner can be to say yes to participating in society and the social order, rather than positioning ourselves outside of it. It can mean agreeing to dialogue with the ickier parts of our culture, in order to refashion roles and traditions that work better for us.
When I get married, my flowers will probably not match my groom's tie. But if the day is meaningful for me, I will have won the bridal tug of war. Then, I hope, I'll be even better prepared to deal with the tug of war of life.
Bess Lovejoy is the former editor of Terminal City. This is her first piece for the Tyee.