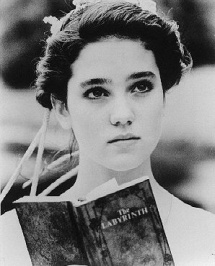 Traveler Lisa Weekes ducks into a café on Granville Island, deposits a book on a vacant table, and steals away, into the markets.
A veteran backpacker, she regularly drops books she has finished reading in random locations to be adopted by a new reader. This catch and release formula to bibliophilia is common among travelers – when every pound in your pack means an extra centimeter of lumbar compression, holding onto books you've read is counter-productive.
The missionary group Gideons have done it for years. Dedicated to Bible distribution, volunteers leave Bibles in bedside drawers in the places people are most likely to wake up at 3am, fretting and fidgeting and reaching for the light.
A mixture of the traveler and the evangelist, BC author Laisha Rosnau confesses to the odd book dropping, leaving copies of her own published fiction to be discovered by unsuspecting strangers. Inspired by the informal travelers' book-exchange that enhanced her peripatetic twenties, and combining that spirit with the mischief of guerilla marketing, Rosnau says, "I've dropped three copies of The Sudden Weight of Snow, all at hostels, or backpacker's inns. One in the Yukon, one in Montreal and one in London, England." Rosnau, however, didn't leave any contact details or tracking information on the novels, so she has no way of knowing how they were received.
Now, this art of book-dropping, dabbled in by travelers and writers and practiced more systematically by evangelists, has been formalized into a viral phenomenon, with the website www.bookcrossing.com. The site has nearly 2 million books registered, and over 300,000 members. Site visitors can track books, via an identifier number, as they meander about the literary underground – from backpack, to café corner, to bedside table.
Inspired by on-line tracking projects WheresGeorge.com (which tracks US currency by serial number) and PhotoTag.org (which disseminates and tracks disposable cameras), bookcrossing.com founder Ron Hornbaker, a 38 year old software developer from St Louis, launched his project in April 2001. Bookcrossing.com took on a life of its own because it gave people like Laisha Rosnau and Lisa Weekes a chance to see who ended up with their cast-off books. To see what happened when they moved on. To map their networks.
Named last year as one of PC Magazine's top 100 websites, the viral growth of bookcrossing.com has gone from welcoming 100 new members a month, to 300 a day.
It is the thrill of the treasure hunt, of perpetuating random acts, of being part of the self-proclaimed "internet's biggest book club", that fuels the growth.
A book-dropping experiment
I decide to sign on. Pulling David Guterson's East of the Mountains from the bookshelf, I write on the front page:"Wanted! New Owner" and add my bookcrossing tag. It's 3pm when I pedal my bike to the local java joint for a bagel. I am the only person here, apart from the chef and the server. There is no clutter to slip the book into. Every table has been swept clean. I slide the book onto the window sill, drain the dregs of a cold coffee, rerig for winter. Cycle away. Don't look back.
An email alert the next day advises me the book has been caught. The chef picked it up after his shift ended. I nurse this secret thrill, then email my most literary friends. They've got to try this. I can see how this viral thing works.
Naturally, I enlist Lisa Weekes, renegade book-dropper extraordinaire, curious as to how my Pemberton experience translates in London. Weekes decides to drop Xinran's The Good Women of China, a book that has been doing the rounds amongst the women in her circle. "I'm hoping a bloke will pick it up," she writes in the bookcrossing journal. "It's been passed along from girlfriend to girlfriend to mum etc and I can't seem to pass it on to any boys."
But the drop doesn't go well. She recounts, "I had some trouble leaving it. I met [my boyfriend] for lunch in town yesterday, went in a bit early and dropped it on a table in a café. I thought I was being subtle about it. Ordered my drink and sat down at another table to spy on it. The lovely server brought it over with my drink - 'I think you left this behind'. I felt a bit stupid telling him I meant to leave it there, so I just said thanks and took it. I'd already registered it at the crossing so on my way out I left it where I was sitting and before I got to the door the same little dood comes after me with it yelling 'don't forget your book!' and we both laugh because its so ridiculous that anyone would forget the same book twice, and I give him my 'my-middle-name-is-muppet' face. He turns away, i quickly dump it on a table near the door and flee. I can never show my face in there again. He's probably kept it under the counter, waiting to return it to me next time I'm in."
Mission unsuccessful. Only 10 to 25 percent of books dropped are caught, logged, tracked. In interviews, Hornbaker has compared bookcrossing with fishing – sometimes your hook dangles all day and no fish is tempted to bite.
Two months later, I check my entry on bookcrossing, but the chef still hasn't read East of the Mountain. I could probably just ask him if he got around to it, one morning as he fries up my Sunday brunch eggs. Tell him it was me. But that wouldn't be the point.
Bookcrossing.com has provided the techno-framework for a book exchange, but just as an animal's wildness is shackled by the biologist's collar, the randomness of the act is somehow diluted by the registration and tagging of the book.
The rise of locative media
That techno-framework is an early prototype for what is becoming known as "locative media" – a burgeoning category of new media art that explores where the virtual and the actual collide. Digital and satellite mapping technologies are giving rise to art interventions and social networkings a generation down from bookcrossing – smart mobs, geo-caching, geo-graffiti. These projects are about stopping people in their tracks, in everyday life, and engaging them with art, instead of waiting for them to enter the gallery. But more basically, they are about showcasing technology, - a postmodern marketing of personal devices, GPS units, and surveillance tools that make the paranoid shudder. A co-opting of the avant-garde.
Locative media is the wired way of interacting with the world. Wired networking allows strangers to commune and collaborate, on treasure hunts and collective actions and book clubs and conversations, regardless of geographical location. But in its infant stage, it is still more about showcasing the technology than the installations themselves.
What's exciting about bookcrossing and its sibling experiments, as well as the second generation projects like the smart mob phenomenon, is the potential applications of technology. The actual projects themselves arguably don't sustain deeper interest.
I grew bored of my flirtation with bookcrossing.com. Call me techno-retro – there's a fierce streak of Luddite in me – but I'll just pass my well-thumbed books on to friends. At least then I can call them up and say, "Hey, so what did you think?"
Meanwhile, the debate on the role of locative media waits to be aired.
Lisa Richardson reports for The Tyee, the CBC and others from Squamish.