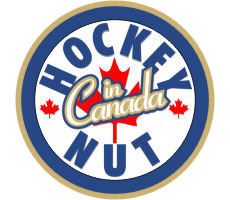 TheTyee.ca
My name is Mark and I'm a hockey-holic.
For the last few years I've had a cable package that lets me see more Canucks games than you can get outside of a sports bar. I have a computerized hockey watch that lists the Canucks' schedule and plays "O Canada" when it's time for the game to start. I swear I'm not making that up. I've listened to games that aren't on TV on-line at www.nhl.com -- going for the away broadcasts to find out what other pundits have to say about the Canucks. I used to especially love the early days in Nashville when their broadcasters would make bold pronouncements like, "the third period is one of the most important periods in hockey."
I'm guessing that not counting playoff games I've watched or heard over 70 Canucks games a year for the past decade or so. Since I'll also watch almost any team that doesn't live to trap at playoff time, I'm sure I catch over 100 games a year.
And let's not even think about all the nights I've tuned into the post-game boasting and bitching on Sportstalk… Or the amount of time I've spent poring over the sports pages in print and on-line… Or the way I tracked my hockey pool players like I actually had to pay their salaries (I won $240 last year)… Or the number of debates I've had with friends over vital issues of the day like my conviction that Dan Cloutier must have incriminating photos of the Canucks ownership to have been kept as a starter after letting in five goals a game in a playoff series against the freakin' Minnesota Wild.
Going cold turkey
I went cold turkey for a few weeks last year after Todd Bertuzzi turned Steve Moore into a life-sized bobble-head doll. I just didn't feel like rooting for the home team for a while. But playoffs were approaching and I even cheered for Trevor Linden when he was on the Islanders so…
Yes, even as I write this, I'm thinking… I'm sick… I need help.
And it seems help has arrived… Because here's the scary thing that should be giving Gary Bettman and Bob Goodenow nightmares as Halloween approaches – I'm a confessed NHL hockey addict and, even after hearing the latest news that there's no chance of a big league game before December, I'm not panicking about my fix yet.
They have to already be twitchy enough about the news that more than 50 percent of Americans aren't even aware the pucks stopped dropping and that only about fifteen percent actually cared. A recent survey shows that 56 percent of Americans have no clue that the NHL season hasn't started — unfortunately it fails to mention how many of those who haven't noticed have seasons tickets to watch the Atlanta Thrashers.
The lack of American awareness and interest in the NHL can't be a huge shock. But when hockey nuts in Canada start making new plans for Saturday nights, it's time to wonder if the junior leagues are going to be interested in hiring a commissioner and a player's union rep with big league experience. And here's some more bad news for Gary and Bob — like a lot of hardcore hockey fans -- I'm not "fed up by the players' demands."
OK with player's pay
The idea that players get too much money "to play a game" is just a variation on the same argument that the same people will make when anyone – from doctors to teachers to Starbucks baristas – talk money at contract time. I'm convinced that everybody thinks everyone else – except themselves and members of their immediate family – already makes more than enough and "should be happy just to have a job."
CEOs may think every employee in their company is overpaid -- but after a few martinis I'm sure all of them can rattle off two dozen competing CEOs who are paid more than they are, who they'll swear aren't worth half as much.
And the person underneath the bottom of that CEO's corporate ladder is just as likely to tell you that he or she deserves a raise but all the lazy bastards the next step up are overpaid.
Professional sports aren't about the Olympic ideal of playing in the hopes of passing the urine test and ending up on the Wheaties box. Pro sports are part of the entertainment industry and in the big leagues, entertainers are paid based on the money they bring in. Adam Sandler gets $20 million a movie because studio execs are convinced that having his name on a poster is worth $50 million. If he stops selling tickets, his agent starts booking the guest bedroom on The Surreal Life.
Crocodile tears for Calgary
There's an easy way for the league to impose a salary cap – just tell the New York Rangers to stop spending millions of dollars on ex-Oilers and other marquee players several seasons past their "best by" date. Over the last few years, teams with high priced payrolls have consistently been decimated in the playoffs by teams with lower-priced, higher intensity players dreaming of higher payrolls. So spending smarter can definitely do the job.
I also don't buy that this is about Edmonton or Calgary surviving. I wish it was. But the NHL brass barely blinked when hockey left Winnipeg or Quebec City and flew south in exchange for hefty US franchise fees. I suspect this has a lot more to do with union busting in the hopes of keeping hockey alive in the states where most of the citizens haven't seen ice outside of their mint juleps. The rising exchange rate against the falling US buck is likely to be better news for the Canadian teams than anything they're likely to score in a new Collective Bargaining Agreement.
The league talks about "the fans" but if anyone out there believes lower salaries will translate into lower ticket prices, I've got shares in a WHA franchise I'd like to sell you. Players don't draw their regular salary for playoff games and how are season ticket holders rewarded for their loyal support of their home team? With the privilege of paying double or triple the regular price to cheer on their heroes in the games that matter.
If the league truly cares about the fans, Bettman should also spend some time worrying about the quality of the game, not just the cost of it.
All that free time
Hockey viewing is a habit and the current puck stoppage is doing a fine job of kicking the crap out of it for me. I'm not reading about the Vancouver Giants. I'm not paying attention to how the Sedins are doing in Sweden. I'm not watching "classic NHL games" on TV. And I'm kind of enjoying all the extra hours that have suddenly appeared in my day.

The other addicts – um, fans -- I know seem equally, surprisingly, sanguine about the prospect of missing a season. We've all just found other ways to spend our time and/or money. And the longer I go without Markus Naslund letting loose one of his perfect wrist shots, Don Cherry ranting on Saturday nights or my hockey watch playing, "O Canada," the less I'm convinced I'll feel the need to be there when they finally do rev up the Zambonis again.
Until, maybe, it's playoff time again.
Mark Leiren-Young is a frequent contributor to The Tyee and wrote the lyrics to the song, 'Hockey Nut in Canada'.