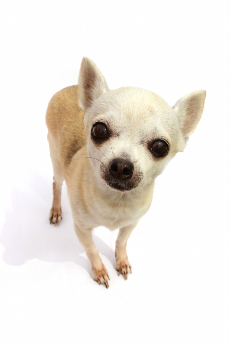 Election fever is in the air and I know I'm starting to feel sick. At least I hope it's election fever, not bird flu…Don't worry, paranoid spam from your friends to the contrary, not all viruses can be caught through the Internet.
Now here's a look back at the nonsense that was November.
In National News
NDP lemming Jack Layton decided to bring down the federal government after sniffing his press clippings. After Prime Minister Paul Martin, declined Layton's invitation to be his beeyotch, Happy Jack decided he'd have much more power under the only likely alternative government -- Tories propped up by separatists.
The fall of the government triggered major shockwaves in the United States where the Washington Post headline read: "Canadian Premier Loses Confidence Vote." On page A17.
Alberta Premier Ralph Klein -- who actually is a premier -- has predicted a second Liberal minority government. However, he has offered to campaign for the ReformaTories, so that party leader Stephen Harper can spend the next month in a bunker with US Vice-President Dick Cheney.
Federal Liberals have apparently planned a negative election campaign. The strategy: stay out of Harper's way and let him scare the hell out of everybody.
ReformaTory leader Stephen Harper continues to deny allegations that he's scary and has announced that if he's elected he'll burn any books that claim he is.
In order to talk directly to voters, Prime Minister Paul Martin launched his own weekly radio program earlier this month. His show's catchphrase: "I don't listen to Jack."
Nationally speaking
Jack Layton has admitted he doesn't actually expect to become prime minister, but says he had to bring down the government, because his wife really wanted to run again. "And the NDP just wasn't the same without Svend Robinson."
Justice John Gomery finally delivered a 1400-page report outlining the elaborate kickback scheme that funneled money from the federal Liberals to Quebec Liberal supporters. In a twist ending, Gomery blamed former Prime Minister Jean Chretien - which shocked most readers because it's always so much more fun to blame Brian Mulroney.
The Gomery report did exonerate Paul Martin from any wrongdoing. At least we think so…because at 1400 pages, no one has actually finished reading it yet.
With an election looming, the Liberals cynically announced thirty billion dollars in tax relief plans. Meanwhile, the idealistic Tories floated the possibility of scrapping the GST.
The Toronto police department protested stalled contract negotiations by wearing baseball caps instead of their official police hats. A spokesman said, "It's not just a protest tactic, it increases our street cred."
Former media mogul Lord Conrad Black has been indicted on fraud charges in the United States. No punch line required. Or permitted by our attorneys.
Up in the air
Air Canada finally stopped giving out free hot meals on long-haul Canadian flights after passengers started eating their shoes instead of the chicken with orzo.
It was a bronze medal month for the Hudson's Bay Company as they unveiled the official outfits of the Canadian Olympic team and announced plans to shot-put almost 1000 jobs. In keeping with the Olympic spirit, the HBC said they'll only throw people out based on their urine tests.
The federal government announced a new bill that would make it easier for CSIS to monitor private phone calls and the Internet. According to Pubic Safety Minister Anne McLellan, this is simply an update of the current wiretap bill so CSIS can find out half as much about Canadians as the CIA.
Canada's jobless rate fell to a thirty year low - which is especially impressive as most Canadians now have at least two of them.
A long-haired chihuahua and a plant were among the voters in the recent Parti Quebecois leadership race. New party leader, Andre Boisclair, announced plans to study the blatant voter fraud to make sure that similarly loose scrutiny will be in place for the next referendum.
On the ever-so provincial scene
The BC NDP will no longer allow unions to buy bulk memberships and they will now have to buy control of a party like everyone else - in the backrooms.
After voting unanimously to give themselves a fifteen percent raise, BC MLAs realized they weren't actually worth the extra money and voted against it. Shockingly, unions did not back the NDP pay raise.
On the Vancouver scene, defeated COPE councilors blamed Vision Vancouver leader Jim Green for their party's recent demolition at the polls, saying nothing else could explain their failure to retain their seats after campaigning on such sure fire vote-winners as having the city sponsor a not-for-profit brothel to raise money for drug addicted prostitutes. Meanwhile, Vision Vancouver blamed independent candidate James Green for stealing their votes. And NPA Mayor Sam Sullivan blamed the voters for ruining the next three years of his life.
Telus workers finally signed a new contract and management has promised that service will be back to normal and customers can soon expect to hate them just as much as ever.
Provincial vacations
After considering the possibility of canceling vacation days to make up for lost school time due to the teachers' strike, the BC government has delayed provincial exams by one week to give students an extra seven days to procrastinate.
BC Filmmakers screamed "cut " when Economic Development Minister Colin Hansen announced he was considering bolstering the Ontario economy by lowering tax credits to BC film producers.
A letter written in 1981 shows the federal government tried to hide its complicity in BC's leaky condo crisis. The letter was promptly covered with a tarp that has taken 24 years to remove.
BC Olympic organizers have announced that construction cost overruns could reach fifty percent. The news shocked um, absolutely no one who has ever studied an Olympic proposal.
The Vancouver Canucks demoted forward Josh Green to their farm team. However, due to voter confusion Jim Green is now playing left wing for the Manitoba Moose.
And on other parts of planet Earth…
In the latest installment of the Canterbury tales, nearly half of Anglican archbishops want the church to take a tougher stand against homosexuality and sent the Archbishop of Canterbury a letter saying, "Sex is intended for married couples only." However, they failed to explain why only married couples ever seem to get bored with it.
Meanwhile, Sir Elton John announced plans to marry his Canadian beau, shocking several Anglican priests who were devastated to hear he'd broken up with Kiki Dee.
General Motors has crashed. GM's Chief Executive issued a statement saying the company is not about to go bankrupt, then promptly drove away in his Mercedes.
In the ironic environmental news of the month, the Greenpeace ship The Rainbow Warrior accidentally struck a coral reef in the Philippines. A spokesman said this was a complete accident and denied any plans to start clubbing baby seals.
And in the world of alleged entertainment…
Aspiring pugilist Russell Crowe admitted he has a few hang ups when he plead guilty to assaulting a hotel clerk with a telephone. The judge granted an unconditional discharge in exchange for a promise never to make him sit through Master and Commander.
The Chinese version of Survivor, Survival Challenge, came to Canada and contestants had to busk on Granville Island when organizers realized that it would be far too cruel to force anyone to try to find a parking space there.
The Red Green Show duct taped its final episode this month -- ending a fifteen-year-old run. However, some fans are convinced they're just playing possum.
Former Tory prom queen Belinda Stronach made headlines for telling This Hour Has 22 Minutes that she once suggested that if her ex-caucus mate, Stephen Harper wanted to get a rise in the polls he should try Viagra. No word on whether she ever made the same suggestion to her former running mate, Peter Mackay.
Inspired by the popularity of Prison Break, Canadian federal prisons will now be opening up inmate-run tattoo parlours -- but they do plan to shut them if Teabag shows up.
A new study shows that Western Canadians are the most literate and that if someone sent this to you in the Maritimes, there's a good chance you're just looking at the pictures. However, Vision Vancouver has requested an inquiry into the results of the study.
Former pop star Madonna has announced that after failing as an actress what she'd really like to do is direct.
And finally…
Dick Pound, the chairman of the World Anti-Doping Agency, who lost his chance to head the International Olympic Committee because his name makes teenaged boys giggle, made headlines by suggesting that as many as one-third of NHL players use performance enhancing drugs. The NHL promptly denied the allegations and announced plans to start comprehensive drug testing as soon as hell freezes over.
Edmonton Eskimos head coach Danny Macioca said he had no problem with his players having sex before the Grey Cup game. The players were delighted, but Macioca has received letters from several irate archbishops.
French superstar Gerard Depardieu has announced his retirement. Depardieu says it's important to quit before French women realize he's not actually sexy.
Rapper 50 Cent may be banned from touring Canada after allegations he promotes gun violence. The US immediately retaliated by banning BC poultry.
And finally, a new study shows that shy guys are 40 percent more likely to die of cardiovascular disease than outgoing ones. Hi, my name's Mark and I'm a Virgo.
Mark Leiren-Young, a screenwriter, playwright and journalist, files his 'Fast Rewinds' of the news in BC and beyond monthly for The Tyee.