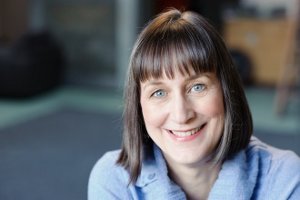 Sussex Drive
Linda Svendsen
Random House Canada (2012)
Literary satire is something of an outlier in CanLit, which makes Linda Svendsen's new novel Sussex Drive -- a witty send-up of Stephen Harper's ruthless rise to power -- a welcome pleasure.
The two protagonists are Lise Lavoie, a gorgeous African-Canadian Governor General married to a Quebécois radical in the film biz, and Becky Leggatt, wife to the bad-tempered PM Greg. Greg's American adviser, panicked by the financial crisis and the impending U.S election of the man he calls "Chocolate Jesus," lands on the helipad of 24 Sussex for an emergency meeting. His mission is to convince the P.M. to consolidate Canada's right-wing government in case the U.S. goes sideways. When Greg reminds him that Canada had recently passed a four-year election law and that Canadians "may not be as prone to media amnesia as folks in the rest of the world," the adviser reassures him: "I'm sure they're just as dumbed down as most. Mired in debt, hockey tickets. Costco, childcare." What follow are back-to-back prorogations and other abuses of democracy. The rest is history.
Svendsen is the author of the fiction collection Marine Life, which was made into a feature film. A Guggenheim fellow and veteran of TV as well, she co-wrote and co-produced Human Cargo, a political miniseries that won a Peabody and seven Geminis. She will be appearing at the Vancouver Writers Festival on Oct. 19 and 21. Her book launch takes place Oct. 3, 7 p.m. at Heritage Hall, 3102 Main St., along with books by Annabel Lyon and Rhea Tregebov.
We spoke about the role of satire in the current political situation. Here's what she had to say...
On what inspired her to write a satire on boring old Canadian politics:
"The 2008 prorogation was the most high-level intense political theatre I'd seen since the Gore-Bush presidential recount in 2000 and the Quebec referendum in 1995. I was on the edge of my seat and all the ideas I'd had for another novel were blown out of the water. Canada, eh?
"It was a natural thing to turn to this subject through a novelist's eyes. In the U.S., I loved Primary Colors, the Joe Klein roman à clef about the Clinton primaries, and in the U.K., Robert Harris's political thriller The Ghost Writer, and classic miniseries such as A Very British Coup and The Politician's Wife. Other than the amazing Terry Fallis and William Deverell, there isn't much depth yet in literary political satire in Canada. Yes, we have Rick Mercer and 22 Minutes, and Jason Sherman's cartoon at the back of The Walrus, but I think there's a developing hunger for a reflection of our particularly Canadian collective experience right now and a novel provides a bigger picture, a bigger meal. It really has been born from an ache to see something covered that I'm not seeing covered."
On why we need better political journalism:
"What became clear to me in watching the coverage of the 2008 prorogation, from many different news sources in Canada, was the conflicting information and spin about the rules and regs of parliamentary procedure. Nobody seemed to know what was what, and the Conservative government disagreed with the constitutional experts, and the coalition was trying to figure out how to cross t's and dot i's, and the Governor General's options were treated as if they were wild cards."
On why so many Canadians are tuned out of politics:
"My sense is that people would be more involved politically if they were aware of the real state of affairs. Here in British Columbia, say, the fall sitting of the BC House has been cancelled until the spring, which results, essentially, in the voice of the  Opposition being silenced. I also think it's the transient news cycle, lack of investigative reporting, and the 'chill' people have talked about in the national media."
On researching Sussex Drive:
"I kept all the newspapers from the December 2008 prorogation, and studied lovely books about Rideau Hall. Adrienne Clarkson's  biography was terrific for the behind-the-scenes  tone. And I took a trip to Ottawa for research back in 2009 and visited Parliament, Rideau Hall, Gatineau Park, the Mackenzie King estate, and trekked around the city. Stayed at the Chateau Laurier. Ate a BeaverTail. In terms of Afghanistan, my partner and I had been developing a television series for CTV, The Sandbox, about Canadian female soldiers in Kandahar, and had done quite a lot of research and this came together in the novel."
On the frontier between fiction and nonfiction:
"The non-fiction spine of this novel is fairly clear: there was a 2008 election, 2008 prorogation and a 2009 prorogation. There are National Arts Centre galas, Canadians training Afghan National Police, but the main players, to be perfectly frank, are fictional."   
On the chill from Parliament Hill:
"Random House Canada's legal team vetted the book and there is the usual disclaimer. I've been following Michael Healey's journey with the final play in his political trilogy, Proud. He resigned from his position as Playwright-in-Residence with Tarragon Theatre when the Board of Directors rejected his play in fear that the PMO might sue the company. Healey's now raised his own funding and staged it himself in Toronto, casting himself as the PM! There does seem to be a real chill in the country since the days when Linda Griffiths wrote Maggie and Pierre."
On the satire she likes to watch:
"In terms of my 'comfort satire,' I watch Colbert and Jon Stewart whenever I can. In Canada, Rick Mercer, though I fast-forward through the field trips. After Bush's re-election in 2004, I stuck with Jon Stewart to get through the pain. In Canada, I don't have this remedy, so I had to write one."
And now, an excerpt from Sussex Drive by Linda Svendsen.
From chapter six.
MA-JOR-ITY.
Ma emerged from her pressed lips like mother, maman, ma belle, while jor sat, take-no-prisoners, final as force majeure, followed by the double-beat, put-a-skip-in-her-step rhyming cousin of I Am Pretty, the closer: ity.
Majority took her whole mouth to say. It was so worth it.
In the four weeks since the writ dropped, Greg had lost thirteen pounds and gained ten and twelve points, respectively, on the Tory-friendly Rippo and Karp-Deem polls. He was almost as Bic-skinny as the whiny Grit leader and surging ahead in all the prime-ministerial-attributes categories, while a Green Party candidate had been discovered on YouTube caressing the banjo in what looked like a marijuana forest, inspiring the appropriate ripostes. The country hadn't even blinked when Lise predictably crumbled and dissolved Parliament; after all, the NHL teams were back in training.
Greg was at the airport in Charlottetown, P.E.I., this morning, an hour ahead of Ottawa time, and he was being fully covered by the campaign media, which was how Becky could keep tabs on her front-runner as she climbed a mountain in the home gym at Sussex. She flipped between the news channels and watched "Follow Our Leader," as Greg cajoled the country not to worry about the financial cratering occurring everywhere in the world.
She could taste it: majority. The word she dared not wish for aloud in non-Con company. She wanted to celebrate.
She would, in fact, be celebrating that night. With Greg on the road, and Ottawa's civil service sitting stunned in pubs, 100%-cotton knickers in a twist over the election call, she'd invited a couple of the corporate wives -- Sonja, Maya and Sasha -- along with some lively hockey-forward live-ins and spouses -- Avalon, Atlantys and Tamberlyn -- and the Cohen twins and, of course, Lise, and Apoonatuk, all of them Sussexing it over to 24 for appies, highballs, flirtations with the secret service, and a suitable chick flick to give them 93 minutes to sober up and walk a straightish line to any Lexus. The goal, beyond neighbourliness, was to thank the chequebooks for their largesse and the ongoing show of Tory support. She saw such nights as her country's equivalent of a one-night-only bonk in the Lincoln Bedroom at the White House. She and Lise also wanted to ask the gals to pony up for ArtsCAN!, which now loomed large on their calendar -- right after the election. The gals seemed pathetically star-struck about the GG.
Of course, Becky knew the media would go gaga over her, Becky, if Greg would only allow it. The country would fall in love with her infectious snicker, quasi-Olympian health, sunny self-deprecation and stilettos. His fear, and it was one she shared, was that she might be too candid in her remarks and send them back to the drawing board. They only allowed Becky to play to the extremely loyal base, where she could extol motherhood, gerbils, crampons and croutons.
Becky was also secretly pleased that the unleashing of Lise's consort for his Euro vanity project had clinched Becky's dispatch of Corporal Shymanski to Rideau Hall. Greg had asked questions, but then consented; Shymanski wouldn't be too far away. As for Martha, Becky had kept her busy. Her daughter was quieter than usual, if that were possible, and going to bed very early, but Becky thought this was a plus. She always knew where she was.
Lise had cooled to her since René's Lévesque movie clip had conspicuously surfaced. They had seen each other at a few official occasions and been dutifully friendly, as one would expect, and Niko had chilled with Becky's boys. But Lise had cancelled their statutory yoga date. Also, perhaps more tellingly, they were both at Hair on George and Lise had pretended not to see her, even though they were kitty-corner to each other and visible through the checkerboard glory of the dazzling mirrors. The GG had left first, darting into the dodgy elevator. Becky would make it blow over.
Becky had also invited some of the female Cabinet members, who had Greg's back on the Hill. They were the ones with glossy, nipple-grazing hair, uniformly haughty demeanours, suits with satin blouses and an uncanny ability to mea culpa at a crispy finger-snap from Chief. (It had been her idea to "photo prop" the young women and stash the plump crusaders in the Antarctica of the backbench.) None of them could attend, though, because they were stuck in their ridings fighting for their seats. Pity.
Becky stepped off the Stairmaster and downed a glass of water. Through the window she could see the Gatineau hills, trees screaming with their customary autumnal fire, and the first tremble of morning traffic on the Alexandra Bridge and buses bearing workers to the Hill. And vice versa: drones from the Glebe on the schlep to Gatineau.
Sarah Palin was on the TV. There was ye olde clip of her at the Republican convention. "Lipstick on a pig." Great line. Viral. Too bad she had to wear glasses. Although maybe it made men pause to mentally remove them, and a pause was as good as a vote.
It was almost time to wake the kids. No practices that morning, no Pro-D, no anything extracurricular. She had time for crunches, a pelvic series, maybe a plank. She slid onto her yoga mat and positioned herself facing the TV screen hung from the ceiling, and started her count.
The coverage was back on Greg and a mystery voter, on the other side of the country, who had some pressing questions for him. Suddenly her father appeared live from Whitehorse, and was he in those horrible golf pyjamas? Were they shooting in her parents' Yukon living room? Wasn't that her blown-up high school grad photo with her hair in a zombie perm? And then Greg, whose big head filled the other side of the split screen, waited while Apoonatuk breezed through the coy and obligatory intro; Greg didn't know he would be dialoguing with his father-in-law until Glenn spoke.
"What in hell are you doing about this economic melt-down, Prime Minister?"
Becky saw Greg blink in recognition of the voice. She heard Doc curse in the background.
"Not to worry, Glenn, uh, Dad. Frankly, with stock prices dropping, it's a good time to buy."
Greg raised his lip in Smile 101 and Glenn glared directly into the camera.
Becky's heart hammered. WTF and who the fuck. How had this breach happened? She was off the mat, reaching for her phone. But then she hit her brakes: in a campaign, this was essential to the tool kit. Greg couldn't control every byte and bump, and neither could she. It was a sneak attack by the usually obsequious Apoonatuk, who worked for a broadcasting corporation asking for the moon from the CRTC, but it was not her job to control Can Vox, and God knew nobody could muzzle her father. Was Greg handling it? Yes. Grimly.
"Oh, they're saying it's time to board the plane," Greg said. "Save a place for me, Becky and the kids for Thanksgiving dinner, Dad."
Was it likely to impact the final outcome? No. She wanted to text Apoonatuk and cut his Sussex family access, but held off. The PMO was actually very resourceful in these instances. They spanked bad.
The interview ended without Glenn resorting to any further inappropriate word usage. Greg gave his stock wave and climbed aboard his Airbus. Doc ran up the stairs behind him. They were taking off for Montreal. Apoonatuk waxed on, in his studio, reminding the audience that Becky's dad was a successful entrepreneur, as was Becky herself, with her former Party Time business, which catered birthday bashes for underprivileged kids and theme parties for, quoting Becky herself, "those special children known as adults."
Where did Apoonatuk get off? Breathe.
Then the breaking news. Headlines about the plunge of the stock market in Asia. The Hang Seng. The Nikkei. The DAX. Wall Street was diving into the raptures of the deep. The TSX tagged along for the dip.
Becky swallowed hard. Mamma Mia! would be the best flick for her party. Meryl Streep, who really should have gotten a handle on her menopausal weight, nonetheless was pursued by three handsome middle-aged men, mouths wide open, packages apparent.
She hit speed-dial to her dad and got his voice mail.
This excerpt was reprinted with permission from the publisher Random House.