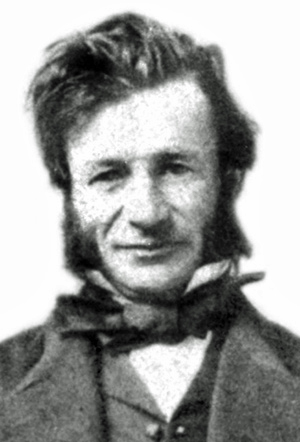 The Private Journal of Captain G. H. Richards: The Vancouver Island Survey (1860-1862)
Linda Dorricott and Deidre Cullon, editors
Ronsdale Press (2012)
George H. Richards was a British naval officer, and his service in British Columbia was a minor part of an impressive career. But we were lucky to have him, and even luckier now that his journal has finally appeared in print after a century and a half in the private possession of his family.
Richards went to sea as a midshipman in 1832, aged 13; at 18 he was part of a survey of Nootka Sound, meeting the legendary Maquinna. Before he returned to B.C. in 1857, he saw combat in China and Argentina, surveyed the Falkland Islands and New Zealand, and undertook a 93-day sledge journey across the Arctic in a search for the lost Franklin Expedition.
His return to B.C. was yet another challenge. Richards was asked to survey the coasts in greater detail than Vancouver had, while also acting as a boundary commissioner and military enforcer of British law. Vancouver Island (not yet merged into British Columbia) was a remote colony with only a few hundred settlers and perhaps 25,000 First Nations people. Yet London thought that this remote coast required the charting of thousands of miles of shoreline, for the sake of future mariners.
This book is Richards's account of that enterprise, supplemented with excerpts from the journal of one of his officers, John Gowlland. It is basically a record of distances covered, soundings taken and latitudes fixed. But it is also a fascinating glimpse into our origins and into the mind of a very likable man.
His photograph on the cover tells us a lot: A small man, comfortable in his own skin and in a naval uniform that seems too large for him. His hair and sideburns are shaggy, and his smile is faintly ironic. Remarkably, he's stuck his legs out and crossed his ankles, looking casually confident in a portrait whose exposure must have required a couple of minutes of stillness.
Richards looks unflappable, and he needed to be. His job put him in the midst of complex boundary negotiations with the Americans and the "Pig War" that could have resulted in an Anglo-American shooting war.
He also encountered many First Nations, some of whom were fighting one another or threatening new settlers. Richards was in effect the chief law enforcement officer for the whole coast. Some officers bombarded villages to punish various offences, but Richards never needed to.
In a time when most Europeans were profoundly racist, Richards was bemused by the First Nations cultures he encountered. In Quatsino Sound he was fascinated by the local practice of wrapping babies' heads to make them conical. After giving presents to a young girl with this condition, he found himself obliged to give her and her family still more presents on his next visit.
Richards was an perceptive observer of native politics. Having met the original Maquinna in 1839, he found the old chief's descendant not very bright and under the control of one wife or another. In a dispute about the return of an enslaved woman to her people in Nanaimo, he was annoyed that her captors had been warned about him by another European. Long negotiations followed, when a surprise demand for the woman might have forced her immediate liberation.
He attributed much of their behaviour to what they had learned in dealing with Europeans, including those who traded sea otter skins for "whisky"-- a vile concoction of alcohol and anything else available. Richards thought missionaries would help reduce alcoholism. He added that the real solution would require imposing education on Aboriginal children -- a foreshadowing of the residential schools.
But he trusted the Aboriginals literally with his life and those of his crew: "I can safely say, having seen & had dealings with almost all Native tribes in the world, I have never met a more friendly, harmless and well disposed set of people than those on Vancouver Island."
'We found the small pox raging here'
Richards was a sympathetic witness to the smallpox pandemic that swept the coast in 1862 to '63, and which killed an estimated 14,000 Aboriginals out of a total population of about 60,000. At Fort Rupert (now part of Port Hardy) in June 1862, he wrote:
"We found the small pox raging here among the natives, who were much subdued and terrified by it. 16 cases had occurred up to today, 5 of them proved fatal. ... Hundreds presented themselves aboard and demanded to be vaccinated. Our Doctors did all who applied." Richards thought the colonial government "ought to do something, funds or no funds. We leave at daylight tomorrow morning, and even if we remained have no way of alleviating their sufferings."
He devotes most of his journal, however, to technical matters of surveying the coast. No modern B.C. boater dislikes southeast winds more than Richards did; they plagued him and his men as they moved from cove to cove, mapping and sounding and finding the latitude and longitude. However cold and wet the weather, they had meticulous work to do.
Part of that work consisted of naming, and Richards used the names of many of his crew (and his ships, Plumper and Hecate). So we have Mayne and Pender Islands, from two of his officers, and Campbell River from his ship's surgeon. Surveying Burrard Inlet, Richards named Brockton Point for his engineer and Bedwell Bay for his second master and ship's artist. Plumper Sound commemorates his first ship, and Hecate Strait his second.
Richards also adopted local Aboriginal names a great deal, especially on the west coast of Vancouver Island, though his spelling of them sometimes varied from modern usage. But he never named anything after himself.
Comparable with Mark Twain
Returning to Esquimalt from one survey in 1861, Hecate ran onto some rocks and sustained damage. Richards had to take his crippled paddlewheel steamer south to a San Francisco drydock for repairs. His account of a few weeks in gold-rush California bears comparison with Mark Twain.
On a trip by stagecoach to Sacramento, he notes that the drivers, "Irishmen Americanized," all carry revolvers. Recently, he tells us, "One fellow wd not move on when he had his vessel full, which gave offense to another skipper, who was waiting for a cargo. Some polite interchanges of words ensued, after which one fellow fired his revolver at the other from the top of his box -- several shots were exchanged when one dismounted closed & stabbed the other with his bowie knife. Killed him on the spot and then made 16 more holes in him."
Richards heard the story from the killer's lawyer, who expected to get his client off.
Going back to San Francisco on an overcrowded stagecoach, Richards writes: "I had a drunken man on each side of me who went to sleep with a head on either shoulder. A rather well looking young woman opposite with very thick boots on, she composed herself to sleep with her head on her sweethearts shoulder and her boots in my lap. I was pretty comfortably moored."
A good intelligence officer as well as surveyor, Richards also noted the Confederate sympathizers in San Francisco early in the U.S. Civil War. He saw the city as unprotected against a naval attack -- but so was Victoria.
While in California, four of Richards's men deserted -- the only crew-related problem in the book. He got them back, for a fee of $35 per man, through the efforts of a local cop. But in general Richards seems to have enjoyed loyal service from his officers and men. That reflects well on his competence and professionalism; he maintained order without being a martinet.
The editors tell us that George Richards left B.C. to become hydrographer of the navy, modernizing its charts. He also became a father of modern oceanography as one of the chief backers of the great expedition of HMS Challenger.
Discovering this remarkable man in our history is like meeting an unknown great-uncle and finding him one of the real stars of the family. Richards tells us some amazing stories about the family, stories that also tell us who we are and why.
It is wonderful to imagine HMS Hecate anchored in Tribune Bay on Hornby Island, or cruising past San Josef Bay near the northern tip of Vancouver Island, or coming into Esquimalt Harbour with its paddlewheels pounding and its smokestack belching the black smoke of Nanaimo coal at $6 a ton.
And it is even more wonderful to imagine reading his still-unpublished private journal of his Arctic travels in search of Sir John Franklin.