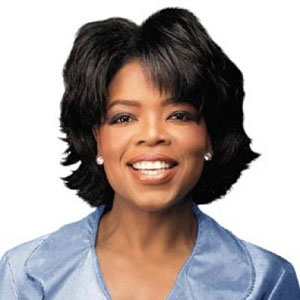 Bright-Sided: How the Relentless Promotion of Positive Thinking has Undermined America
Barbara Ehrenreich
Holt and Company (2009)
Barbara Ehrenreich's latest masterful book, Bright-Sided, opens with the most hopeful frontpiece I've seen in decades. "To complainers everywhere: Turn up the volume!"
Ehrenreich subtitles the book How the Relentless Promotion of Positive Thinking has Undermined America, and she investigates how the 19th century's faith-healing movement developed into today's pop culture tool for social control.
Ehrenreich begins with the history of Christian Science and the other think-yourself-well religions that thrive in the American culture of individualism. Those faiths are the obvious forerunners of things like The Secret. The latter's New Age Wingnuttery claims you can control the world with your wishes and the universe is just one big mail-order catalogue. Of course the corollary of The Secret is that if you're poor, uneducated, or unhealthy it's your own damn fault for not wishing hard enough. (It's just so terribly Ayn Rand, despite its Australian author, Rhonda Byrne.)
A movement with potential
But before the law of attraction, there was Protestant minister Norman Vincent Peale's 1952 book, The Power of Positive Thinking, which infected the business world via his proselytizing with sales people. That thinking inspired the money-making "human potential movement" of the '70s, which spawned all sorts of revenue streams in the form of cults delivering self-empowerment workshops and motivational speakers.*
Ehrenreich traces how combining religious notions with healthcare led to the self-help movement, including the 12-Steppers, who demanded we all acknowledge a higher power. (As an aside, I had long wondered why reiki practitioners and other energy healers demand their patients have some sort of "spiritual belief," which makes them sound like faithhealers from another era. Ehrenreich's history confirms this is exactly what they are, albeit under a new label.)
Get happy? Get real
She takes unseemly pleasure in skewering popular but academically-dubious "happiness" psychology. In a particularly funny chapter, she fences with University of Pennsylvania psychologist Martin Seligman, the author of pop psych books with titles like Authentic Happiness. She tries to pin down what he's really saying with his meaningless equations and vague terms. But this isn't science-based psychology; it's the armchair version that brainwashes people into thinking whatever serves authorities best.
Seligman is expressly opposed to changing the external circumstances that cause misery, which he writes can be can be "impractical and expensive," preferring to get people to adjust their attitude. One can only imagine what Seligman and his colleagues might have said about slavery...
Ehrenreich doesn't mention it, but it's worth noting that in the 1960s Seligman was influential in developing "aversion therapy" for curing homosexuals -- which reveals the sinister underpinnings of his optimism training, and much of what passes for positive psychology.
More Oprah-essive thinking
Surprisingly, Ehrenreich was blissfully unaware of much of this delusional thinking when she got breast cancer in 2000. She was exhorted to be cheerful or die, which just piqued her curiousity and led to this book. The woman has a PhD in cell biology, so she knows the difference between knowledge and belief. She also knows that the so-called research these people cite about how happy thoughts affect your health is just so much superstition.
But faced with surgery, chemo, and other medical horrors, she needed a distraction. So she began looking at exactly why otherwise sensible people were embracing the notion that you must pretend to be "positive" to get well. She found that constant demand to be cheerful for the convenience of others, downright oppressive. Or would that be Oprah-essive since, as she notes, many of the silliest positive thinking ideas are touted by Lady O.
Ehrenreich is now well, despite being angry about both her cancer and the healthcare system. Her insurance company tried to get out of paying for her tumour biopsy arguing that it was "elective." (In the self-help tradition, she offers an anecdote in support of her enthusiasm for negativity: Apparently the prospect of bringing that greedy private insurer to heel gave her the will to live.)
Eat the rich
But the most chilling chapters look at how the mania for magical thinking has destroyed the economy by infecting the business world with self-deluding views. Her 2006 book Bait and Switch: On the (Futile) Pursuit of the American Dream documented the growing gap between rich and poor and the disappearing middle class. Unlike previous eras, there's no threat of revolutionary rage in sight. That's because positive thinking gurus keep the masses mollified with books like Harvey Mackay's We Got Fired: And it's the Best Thing That Ever Happened to Us!.
It's astounding that people aren't angry: Between 1965 and 2000 the ratio of CEO pay compared to the average worker went from 24:1 to 300:1. Yes, on average, American CEOs make 300 times more than the people who actually do the work.
Doesn't it make you want to eat the rich, as they used to say?
Probably not if you're enrolled in any "leadership" courses that deliver motivational platitudes in lieu of facts and education.
'Blame God'
Positive thinking has also reinvigorated the opiate of the masses. The so-called prosperity preachers like Joel Osteen (Your Best Life Now) advise their flocks to embrace a lavish lifestyle because, essentially, God wants you live large. So be positive and go buy that house with a mortgage you can't afford, assured that your higher power will help you out. Even a conservative magazine like Time has traced the U.S.-led financial collapse to the American obsession with "spirituality" in all its variations. "Maybe we should blame God for the subprime mortgage mess," was the headline on a 2008 article.
Ehrenreich also documents how economists and government officials who warned of the impending financial meltdown were ignored or even fired for being "negative" -- they pointed out the facts. In fact, the term negative seems to have become codespeak for knowledgeable and realistic. It's obvious to anyone with RRSP that those leadership coaches that advise purging negative employees from the body corporate were (and still are) in the depths of denial. In effect, they're claiming that if you deny the Doppler snow forecast it will guarantee sunny weather. And yet, most of us believe it.
But then, the alternative to spouting upbeat slogans is being labeled with "a bad attitude," and as Ehrenreich records that's a career-limiting move.
Besides, there's no arguing with people who believe the Emperor actually has new clothes. Bright-Sided might be funny, if it weren't for the fact that this Dark Age anti-thinking is destroying our economy, threatening our health, and undermining our quality of life.
Rational comforts
But the book is at least comforting for rational thinkers. Apparently, I'm not the only one who is tired of being polite to people who blather on about such idiocy as The Secret. I realize the Canadian ideal is tolerance, but at what point are the rest of us enabling fools to foster social breakdown? Reading Ehrenreich, I suspect that point came and went at least two decades ago.
She makes a bid to persuade her audience to embrace reality, but it reads as if she knows she's only preaching to the converted. She notes in the final pages, that Western economic elites have long flattered themselves with the idea that poverty is a voluntary condition -- the result of personal failings such as laziness. The positive thinkers just offer a variation on that theme, blaming victims for refusing to embrace abundance, or think themselves well. That religious tradition of blaming the victim fits nicely into the economic conservatism of the last two decades.
"The threats we face are real and can be vanquished only by shaking off self-absorption and taking action in the world. Build up the levees, get food to the hungry, find the cure...," Ehrenreich writes.
To that I'd like add one more practical action. Stand up and tell people who spout this drivel to prove it or shut up. Politely, of course -- we are Canadian, after all. (And don't slap them, no matter how tempting.)
Magical thinking is a lot like smoking: what self-destructive twits do in the privacy of their own homes is their business, but they don't have the right expose the rest of us to their life-threatening habits.
*This review by Shannon Rupp of the book Bright-Sided: How the Relentless Promotion of Positive Thinking has Undermined America contained a statement which inappropriately implied that The Landmark Forum may be, and EST might have been, cult-like. We have done further research and have concluded that this characterization is inaccurate.
© Shannon Rupp. For permission to reprint this article please contact the author: shannon(at)shannonrupp.com.