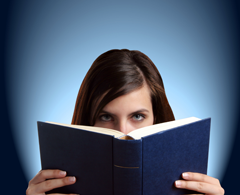 There is no shortage of book lists at this time of year. (This is the Tyee's second one in two days.) They're necessary because we all need a little direction in finding that perfect gift for strange Aunt Martha, who last year gave us an emergency survival kit. Fortunately, there's no shortage of finely wrought explorations of global crises to choose from, and we haven't even included George Monbiot's Heat.
But hey, Christmas isn't just about global warming's effect on winter storms or the high cost of gluttony. There are books on sex and skiing, and cooking and crows (although none on sex while skiing or cooking crows). There are books of sonnets, and books for children, and books that reveal the enormous power of love and humour.
And you, dear reader, must have books of your own that you wish to recommend. Anything optimistic would be most welcome.
Best Book for the globalization malcontent and know-it-all foodie:
The Omnivore's Dilemma: A Natural History of Four Meals By Michael Pollan (Penguin) Glucose and fructose, lecithin and dextrose, maltose, MSG and xanthan gum. Soda and syrup. Hamburgers, lamb-burgers, chicken, diapers, toothpastes and Twinkies. It's all corn. Or made from corn. Or something that was, at one point, good old American corn. That's just one of the many revelations in Michael Pollan's The Omnivore's Dilemma (Tyee interview, "Pity the Poor Omnivore"). Part anthropological study, part investigative blockbuster, the book is a masterwork of reportage. Packed with "aha" moments (did you know, for instance, that the creator of modern fertilizer also invented Zyklon-B, the gas of choice in Holocaust concentration camps?), the book is a required read for Christmas dinner with your know-it-all cousin.
Best book for that Anglophile traditionalist who blames the Internet for child stalkers:
White Stone Day: A Victorian Thriller By John MacLachlan Gray (Random House Canada) One of B.C.'s best writers now lives in Victorian England, at least in his head, and you can join him there by reading the second of his mystery thrillers set in Dickens's dank world. Gray's sequel to his critically acclaimed The Fiend in Human thrusts detective Edmund Whitty back into contact with industrial revolution scum, whether on London's mean streets or in Oxford's tea rooms. At the heart of this deftly described universe is an intrigue involving young girls, Lewis Caroll-esque obsessions, and true believers in the supernatural -- a century before anyone dreamed of Nexopia.com.
Best books for your friend who buys all that hype about Vancouver being the perfect city:
Make it a two-pack. Urban planner Lance Berelowitz's Dream City (Douglas & McIntyre) knocks down Vancouver mythology with the precision and dispatch of a wrecking crew with the address of a Dunbar bungalow too tiny to warrant its million-dollar lot. Berelowitz reminds that his city is a soggy ex-rainforest still striving to rot any human endeavour, and not, alas, the La Jolla, California it pretends to be. For a less subtle, ultra-ironic demolition job, give Douglas Coupland's latest, JPod (Random House Canada), a broad farce about the thin gruel of Vancouver's official economy (about all we make are video games and cheap TV shows) and the quiet criminals that generate the real revenue, from snakehead human smugglers to grow-op mamas.
For the family hypochondriac:
The Flu Pandemic and You By Dr. Vincent Lam and Dr. Colin Lee (Doubleday Canada) After a Boxing Day trip to the emergency room, they can come home and console themselves with the best-written flu book. Their bedside manner is excellent and so is their writing. Lam won the Giller Prize for his short-story collection Bloodletting and Miraculous Cures, and his story about a SARS outbreak in a Toronto hospital will chill you out of a raging fever.
For a nurse, from an opportunistic cheapskate:
Bloodletting and Miraculous Cures By Vincent Lam (Doubleday Canada) Sometimes people don't actually buy a book as a gift; they know it's perfect for someone else once they've finished it themselves. At David Sedaris's reading in Vancouver in November, he made fun of such people (not us, of course) who buy books they want to read as "gifts." He mimed opening the book only partway, so as not to crack the spine. So let's say there's this emergency room nurse you're dating and you also want to read Bloodletting and Miraculous Cures. How else are you going to know that this unassuming Giller winner is only incidentally about the world of doctors and operations?
Best book by another damn doctor with too much talent:
Consumption By Kevin Patterson (Random House) In "The Cure for Affluence," Tyee contributor Chris Tenove wrote that "Patterson's writing is vivid, emotionally acute and bracingly smart." Do we need any more doctors horning in on the meagre wages of dilettante writers like ourselves? The Nanaimo hospital physician's novel is about an Inuit girl who comes south to be treated for tuberculosis, then doesn't fit in when she returns home to Rankin Inlet. But the book isn't just about her cultural dysfunction, it's about ours.
For the young teen with lots of attitude (for good reason):
The headlines make it harder all the time for adults to fend off teen accusations of sellout! and hypocrite! Divert attention from yourself and invest in the integrity of the next generation by giving some great B.C. books for teens. Like Hello Groin by Beth Goobie (Orca Book Publishers), a novel that takes young love, and sex, seriously. The thin, quick-moving novels in the Orca Soundings series include Stuffed by Eric Walters (fast food politics at school), Breathless by Pam Withers (weight obsessive girl meets boy on the make) and Yellow Line by Sylvia Olsen (racism among white and First Nations kids). For younger teens and tweens, how about Fight or Flight by Diane Hayes (Walrus Books), in which ace wildlife rescuer Jane Ray saves oil-soaked birds of Burrard Inlet? Kid's tastes more extreme? Surf Zone by Pam Withers (Walrus Books) is a gnarly ride.
Best book for a diehard free trader:
Pandemonium By Andrew Nikiforuk (Viking Canada) This book "Details Our Plagues" as it argues that globalization in general is driving species to extinction, spreading plagues and cooking our Christmas goose.
For the jaded tenure-track professor, and his whole damn family:
On Beauty By Zadie Smith (Penguin) Zadie Smith hasn't slowed down since her first much-heralded novel White Teeth. Here she tells the stories of two intertwined and feuding families headed by fathers who teach the same subject at a college, from opposite world-views. An homage to E.M. Forster, it's an exceedingly compassionate and piercing read that brings grace and humour to the subjects of race, class, gender and generational identity. For those of us who came of age with the constant heavy refrain of "the personal is political" (or was it vice versa?), this novel feels sent from heaven.
For intellectuals who want disturbing essays on religious intolerance leavened with a little Wizard of Oz:
Step Across This Line By Salmon Rushdie (Random House) If you've only read Rushdie's fiction, or think you know what he's about from newspaper headlines about the Iranian fatwa, wrap up this 2002 collection of speeches, essays and opinion pieces, then borrow it from the person you gave it to. What Rushdie has to say about freedom of speech, the role of media and religious intolerance are as important now as they were on Sept. 11, 2001, or back in 1989 when Rushdie's personal ordeal began, with the publication of Satanic Verses. And the witty, joyful ruminations on The Wizard of Oz, soccer and stadium rock will help to keep you from despair.
For political intellectuals who are clueless about YouTube, and like it that way:
Comfort them with gifts evoking an era when "Web research" meant dusting off ancient books printed on real paper. For starters, Alexander John Watson's Marginal Man: The Dark Vision of Harold Innis (University of Toronto Press) shows us a Canadian thinker who thought the view was always better from the edge of empire, not from its narcissistic centre. Then consider Max and Monique Nemni's Young Trudeau (Douglas Gibson Books), about an education that was brilliant but a little too marginal, and from which Trudeau escaped to become the text of an important chapter in our history.
Best book for those who like a verbal fistfight:
Do You Speak American? By Robert MacNeil and William Cran (Harcourt) Valley girl and surfer dude dialects are catching on around the world. "Incorrect" grammar and slang are making it into the dictionaries. Do you know someone who would be horrified by this? If so, get them this book to punish them. This is a boxing match between grammar fetishists: between prescriptivists who want language to be "correct" and descriptivists who believe whatever's happening is okay.
For the glutton for punishment:
Thin by Lauren Greenfield (Chronicle Books) When they're eating turkey with tinned cranberries, they can think of those who aren't. Of course, contemplating eating disorders at Christmas is morbid. But then Thin is a coffee-table book on the subject -- chilling and revealing with strangely gorgeous photography. Greenfield's book (and her HBO documentary) are bracing looks at what some experts consider to be the consequence of too much emphasis on perfection and consumption.
For the gourmet who just won't wait in line, no matter what:
Vij's: Elegant and Inspired Indian Cuisine By Vikram Vij and Meeru Dhalwala (Douglas & McIntyre) Vij's is the only restaurant in B.C. where after standing in line for two hours to get a table, patrons aren't homicidal. The New York Times called it "easily one of the best Indian restaurants in the world." This book is a welcome antidote to a food culture that celebrates $10,000 barbeques. Vij's mantras are simplicity, attention to detail, fresh local ingredients and warmth.
Best book to show a child what's old and how to protect it:
Tale of a Great White Fish By Maggie de Vries and Renne Benoit (Greystone) When Margaret Atwood's Up in the Tree was published in 1978, Canadian children's books were a rarity. Now they're commonplace, thanks to publishers such as B.C.'s Orca Books, and many allow children to hear stories that connect them directly to the place where they live. One notable newcomer is Tale of a Great White Fish, which shows them that sturgeon have been around since the dinosaurs, and that they are an essential yet threatened element in the story of the Fraser River. It's a simple and magical book with a complicated subtext that will have parents answering that charmingly incessant question, "Why?"
Best place to buy B.C. books at the very last minute:
You're on the ferry on the way to Emily's place, but it's not too late to buy that gift, thanks to the excellent B.C. books section in the ferry's shop of sundries. That's where we found Harold Rhenisch's Living Will: Shakespeare After Dark (2005 Wolsak and Wynn), a modern and raunchy collection of reinterpretations of 154 Shakespeare sonnets. Read them aloud on the ferry, and you can celebrate the greatest English poet and modern, raunchy adulthood, until the chief steward asks you to stop.
Best book for a sexually confused East Coast would-be Shakespeare:
Mean Boy By Lynn Coady (Doubleday Canada) Anybody who ever wondered about the value of an undergraduate degree in poetry or creative writing need look no further than Jim, the bombastic, blowhard drunken poetry professor at the centre of Lynn Coady's third novel, Mean Boy. Coady, another successful graduate of the University of British Columbia's creative writing program, knows the world she skewers. And in Jim, she once again displays her talent for drawing drunks with an aching clarity.
Best book for your shadowy uncle who consorts with the Bilderberg cabal:
Homeland By Paul William Roberts (Key Porter) In 2050, global, political and military power is held by the U.S., the great cities of the world are destroyed and the public doesn't know who the president is. Government is run by powerful families with influential lineages, cronies from Yale, and an unsavoury history in unelected government advisory positions. (President Gerald Ford's chief of staff was Dick Cheney, his secretary of defence was Don Rumsfeld and his CIA Director was George H.W. Bush.) Kind of like the Bilderberg gang. This work of fiction rooted in recent history may just convince you that there is a covert, co-ordinated group running global affairs. Oh, and this cleanly written book by Paul William Roberts, better known as a journalist and author of The War Against Truth, is also actually funny.
For Mayor Sam Sullivan, the NPA councillors, and the entire board of TransLink:
Dark Age Ahead By Jane Jacobs (Vintage Canada) This book, written by our greatest urban thinker shortly before she died, might shock them into understanding what a truly civil city is all about. In 2004, she visited Vancouver and said our forgetfulness reflects the onset of a new dark age, and she actually cited public transit as an example: "The traffic engineers have forgotten how to plan successful routes. They used to know how. Their ancestors used to know how."
For a family soldier in Afghanistan, or your cousin in what's left of Lebanon:
The Great War for Civilisation Robert Fisk (Fourth Estate) This book will provide countless hours of reading while they wait for the all-clear signal. It's also thick enough to stop a rocket-propelled grenade. And for relatives who've moved south to be where the action and money are, a copy of Chalmers Johnson's The Sorrows of Empire will bring them back home -- unless they get held up at the border for lack of a Canadian passport.
Best novel for someone who wants to understand a Vancouver terrorist:
Can You Hear the Nightbird Call? By Anita Rau Badami (Knopf Canada) In the words of Gudrun Will, Nightbird "takes readers through half a century of subcontinental political upheaval and into the Indo-Canadian diaspora" to explain the political and social upheaval that resulted in the bombing of Air India. As Badami told Will, it's important not only to condemn that violence, but to understand it ("Facing Terror").
Best book for someone trying to figure out what to do when the crisis really hits:
The Upside of Down: Catastrophe, Creativity, and the Renewal of Civilization By Thomas Homer-Dixon (Knopf Canada) Homer-Dixon explains compellingly why trouble is coming, drawing on modern science and ancient history (Tyee, "Embrace the Collapse"). He also wants us to understand that there's hope if we can figure out what to do in the "moments of contingency."
Best book for someone whose web browser just doesn't work anymore:
Made to Break: Technology and Obsolescence in America By Giles Slade (Harvard University Press) The Richmond, B.C. author's book traces the history of planned obsolescence back to the paper shirt-collar and the mass-market wristwatch. It's lively, thorough, and might just make you reconsider the beauty of the iPod ("The iPod Is Bad Garbage").
Best book for a tyke who imagines himself moving up in the world:
When You Were Small by Sarah O'Leary with Illustrations by Julie Morstad. (Simply Read Books) Charming drawings and droll humour that will bring a smile to the most self-serious five-year-old. "When you were small we used you as a chess piece…"
Best book for a child who wonders why people must grow old at all:
Abbey's Birds by Ellen Schwartz with illustrations by Sima Elizabeth Shefrin (Trade Winds Books) Birds, real and origami, bring together young olive-skinned Abbey and the Japanese neighbour down the street, Mrs. Naka, "her face crinkled like tree bark."
Best book for the sister who's distraught over time's cruel joke:
I Feel Bad About My Neck By Nora Ephron (Knopf) The witty woman who gave Sally her orgasm and Carl Bernstein heartburn has a new collection of essays about life among the elders. Ephron has a way of elevating the banality of everyday life into comedy, and her observations about the horrors of aging are bound to amuse (and disturb) any fellow sufferer. The "On Maintenance" essay discusses how much time certain women lose to hair colouring, manicures, and hair removal -- in her case, she figures it's three working weeks and counting. It will give your sister something to think about the next time she's in the salon. Also widely available as an audio book, for those who are really, really old.
Best book by a nice young man from Princeton, but not for your mom:
Indigenous Beasts By Nathan Sellyn (Raincoast) Alternately funny, bizarre and shockingly violent, Nathan Sellyn's debut story collection is either exactly the thing, or the last thing you'd expect from a 23-year-old Princeton graduate who works for a casino. From crack-smoking Vancouver yuppies to reality-TV chimps, the Vancouver-based Sellyn is always surprising and often delightful. This one, however, is not for mom, unless, that is, your mom drops f-bombs like Tony Soprano and solves her problems with a Louisville slugger.
Best book for a person who likes to cook impossibly complicated things:
Julie and Julia By Julie Powell (Little Brown) The author decided to cook every single recipe from Mastering the Art of French Cooking -- there are 524 -- in a year. Part of the time she's running around like an insane person trying to find leeks at 24-hour cornerettes (because this is New York, sometimes she actually succeeds) and part of the time she makes it sound easy.
Best book for Burnaby automall salespeople:
Crows: Encounters with the Wise Guys By Candace Savage (Greystone Books) Familiarity breeds contempt, they say, and this certainly rings true in our dealings with crows. Case in point: the biggest crow roost in B.C., a tangled tract in Burnaby, was recently razed to make room for a Costco, a Keg and an automall. In Candace Savage's fun and insightful study, however, the storied bird reclaims its status as a mythical creature worthy of admiration and respect. And when Burnaby's vengeful, homeless corvids start dive-bombing shoppers and making abstract expressionist paintings all over the cars, Savage's pert yet-scholarly probe into the trickster's behaviour will explain everything.
For sex-crazed Noah from the borscht belt:
Half in the Sun: Anthology of Mennonite Writing Edited by Elsie K. Neufeld (Ronsdale) If you know someone who always sprinkles dill on his borscht or a poet who can work the words "Noah" and "sex" into the same stanza, you have a home for this vibrant collection of West Coast Mennonite writing. But beware: Half in the Sun is no primer on Menno Simons, the influential Anabaptist leader, for the committed resident of the B.C. Bible belt. Instead it features modern poets and writers torn between a heaven-minded tradition of self-control and the powerful human drives of pleasure and experience.
Best book of BC poetry for promoting BC-Alberta cultural détente:
One Muddy Hand: Selected Poems By Earle Birney Edited by Sam Solecki (Harbour) If cross-provincial contact between B.C. and Alberta sometimes occasions a bit of name-calling and the odd stereotype (read: oil barons vs. footprint-obsessives), it also produces luminaries like poet Earle Birney. Sam Solecki's sensible collection of some of the best of Birney's work -- including "David," "Bushed" and "Vancouver Lights" -- goes to show good things can happen too when you cross a dogwood with a wild rose.
Best book to savour Vancouver's rich Chinese history:
Saltwater City By Paul Yee (Douglas & McIntyre) Yee's classic coffee-table history of Chinatown has been updated and reissued, and it's a quietly inspiring tribute to diversity in the face of adversity.
Best book for Christmas at the Delta Mountain Hotel:
VON 1B0: General Delivery, Whistler, B.C. By Ian Verchere (Douglas & McIntyre) Because if you're staying at the Delta, or any other hotel in the Whistler Village, it's amusing to consider what used to be. Like the fact that the site of Whistler Village used to be a garbage dump. And that eccentrics once called Whistler their own. This exploration of "Whistler's Creation Myth" is a funny, smartly illustrated talisman for anyone who was there at the beginning, and everyone who needs to be reminded of the difference between the brochure of a place and the place itself.