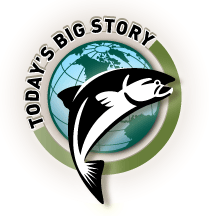 Canada's treasured self-image as a land of wealth and justice took a hit on Monday when two UN officials separately blasted the country's recent social and human rights record.
UN Human Rights Commissioner Louise Arbour said Canada's decision last month not to support a declaration on indigenous rights suggested her compatriots had an "unduly romantic" view of their country. And UN housing envoy Miloon Kothari wrapped up a two-week Canadian tour by releasing a highly critical preliminary report.
But the international organization has not soured entirely on the country that used to top its lists of the world's best places to live. On the heels of last week's survey suggesting the majority of Afghans approve of a continued foreign presence on their territory, UN humanitarian chief John Holmes praised Canada's role in Afghanistan and expressed hope its troops would stay as long as necessary.
A new study puts Canada's military budget at around $18 billion annually, its highest since World War II and more than 100 times higher than federal spending to combat homelessness. And while two out of three UN officials may disapprove, it doesn't take a political scientist to know which of these issues – Afghanistan, aboriginal rights or homelessness – is most likely to be a major election issue next time around. No wonder Arbour aimed her barbs not at Stephen Harper, but at all Canadians.