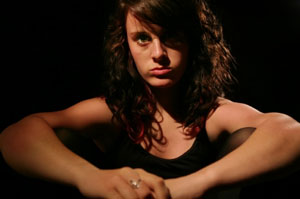 Why has the provincial government singled out the arts for the most brutal budget cuts it has inflicted on any sector of the economy?
The numbers are remarkable -- a decline in core funding over two years of more than 88 per cent, from $19.5 million down to $2.25 million, according to the Ministry of Tourism, Arts and Culture service plan released after the budget update on Tuesday. On Wednesday morning, NDP culture critic Spencer Herbert figured that when cuts to gaming funding are included there is a 92 per cent overall cut over the same period, from $47.8 million in 2008-09 down to $3.7 million in 2010-11.
The government can be expected, of course, to protest that it's not so bad, restore some funding and hope the begging artists will put their caps back on and shuffle away meekly to their garrets, just like Oliver Twist. And so it came to pass on Wednesday, when the province restored at least some of the gaming money that had been promised and then taken away. How many groups will have their funding restored? And for how long? It's not entirely clear, and arts administrators, who spend their lives waiting for a letter telling them they'll get money they've already spent, can be forgiven their skepticism.
We do know that as arts funding is debated many numbers will be bandied about. Arts leaders may note that overall government spending is rising, and where there are cuts they are generally in the order of 20 per cent. Someone may point out that while the premier's office budget is being cut to $11 million from $14 million, its budget was just $2.7 million before Premier Gordon Campbell took office. Others will draw attention to the enormous salary increases recently granted to cabinet ministers and senior bureaucrats. I might mention the huge piles of money shovelled in the direction of large BC Liberal donors, like the $62 million annual break on liquor costs given in 2005 to the owners of some private liquor stores.
None of this, however, answers the key question: why has the government, right now, singled out the arts for an unbelievable thrashing?
Coleman's false dichotomy
Could it be that the government needs to aggressively target spending in one sector to show that it's tough, that it won't blink as it protects the humble taxpayer from the ravages of this terrible economic downturn (so terrible that even this all-knowing government didn't see it coming)? Could it be that Gordon Campbell's cabinet has decided that arts groups must take this fall for the greater good of its claimed reputation for prudent fiscal management?
We saw indications of the government's penchant for cheap spin on the six o'clock news last week as BC Housing and Social Development Minister Rich Coleman tried to justify the withdrawal of gaming funds. "When you think about a child arriving in school with an empty stomach that isn't going to get the education they require, you have to decide, 'Is that a priority, or some other thing?' You make the decision on behalf of the child."
Ah, yes, we wouldn't want to see artists stealing from hungry children. Is Rich Coleman so stupid that he believes in this false dichotomy, or does he simply think the public is so stupid that they'll buy it?
BC has long starved the arts
It's important to understand, here, that British Columbia's per capita arts funding has long been at or near the bottom among Canadian provinces. When our government spends a thousand dollars, it puts a bit more than a dollar aside for the arts. Never mind that provincial spending on the arts actually contributes to a healthy economy. Even the provincial government says the province reaps $1.38 in tax revenue for every buck it spends on the arts. You'd think a government would want to optimize such a benefit rather than eliminate it.
It's an opportunity the federal government and every province except British Columbia seems to understand. According to the Canadian Conference for the Arts, B.C. is the only one of those jurisdictions to cut arts funding as a result of the downturn.
Whatever number you cite, arts activity is good for the economy. Arts groups spend money very efficiently because they have so little of it. Artists spend all the money they've got for the same reason. Why, as governments trip over each other to stimulate the economy, does B.C. alone not see the benefit of maintaining support for the arts? Unlike spending on infrastructure such as transportation -- and infrastructure spending in B.C. is about $7 billion a year -- almost all of the money stays in the local economy.
Krueger covers his ears
Do we have to explain again to our provincial government how cultural activity contributes to the well-being of our communities? That it attracts talented people who in turn make our cities and towns economically stronger? That provincial spending on culture brings other government, corporate sponsorship and foundation funding to our table? Must we explain to members of the provincial cabinet that one reason the feds spend a disproportionate amount of arts money in Quebec is the Quebec provincial government's own strong support for the arts?
I would have thought not. After all, there's a case to be made that, until this year, the BC Liberal government was at least more supportive of the arts than the governments that preceded it. Its Olympics-related arts programs are well-run and appreciated. The BC Arts Council is respected. The creation of endowments has been welcome. Gordon Campbell and the BC Liberals deserve credit for this.
How quickly the worm has turned.
Minister of Tourism, Culture and the Arts Kevin Krueger is so oblivious that when he was asked about the initial 40 per cent cut to arts funding in the February budget, he said he hadn't heard any complaints at all and quoted the Bible to his critics: "Sufficient unto the day is the evil thereof."
How arts and tourism really work
As the BC Liberals play to the philistines in our peculiar coliseum, one problem for arts groups is that many British Columbians believe funding culture is a frivolous waste of public money. Certainly there are enough of them that governments are afraid to say that they believe in funding culture because it makes us better as people and stronger as a society. Instead, they justify it only in terms of economic activity. It promotes tourism, they'll say. In the last BC Liberal election platform, that was the only way they could bring themselves to mention the arts. In 2005, it was the NDP's election platform that was so chicken-hearted.
We're also seeing this right now at the federal level, as Stephen Harper's Conservative government doles out $100 million through the carefully controlled Marquee Tourism Events Program. The Conservatives likely cost themselves a majority government when they axed funding to help Canadian artists tour abroad and flipped the bird at those who protested. Quebec took offence. Now the Conservatives are trying to right their mistake, but with a badly administered misdirected pool of money that has arts administrators across the country with their heads in their hands.
The feds don't appear to understand what the arts community knows well. Tourists don't travel to specific cultural events, they travel to culturally vibrant cities. Even then, they are irrelevant to the bottom lines of most arts organizations.
Does it make sense that the Canadian National Exhibition used federal money to bring Bill Clinton to speak at the annual fair? Or that September's Toronto International Film Festival, with a budget nudging $20 million, used a big whack of its $3 million in marquee festival money to buy a four-page spread in Vanity Fair? Meanwhile, TIFF's B.C. counterpart, the Vancouver International Film Festival is preparing to show a comparable number of films to a comparable number of people with a total budget of less than $3 million. VIFF, of course, is still waiting to find out if it will get Marquee Tourism money to market this year's event, which begins at the end of this month. And it probably won't have its $70,000 in withdrawn gaming money restored.
Too often, this is how we fund the arts. Sometimes randomly, rewarding the rich and shorting the poor, and almost always delivering the money at the last minute. Arts groups want regular, predictable funding that helps them to plan for their future. Ironically, it's exactly that sort of funding the BC Liberals have been snapping up and down like a yo-yo.
No more begging, get tough
So now we turn to the question of what arts groups should do about a government that pleads poverty, cuts arts funding and yet somehow finds $39 million in its budget update to increase tourism marketing related to the Olympics.
First, arts groups should consider the idea that they have been targeted for cuts because the government sees them as politically ineffectual. The Oliver Twist strategy -- "Please, sir, may I have some more?" -- has got to go.
Again, consider the example of Quebec in the last federal election. Quebec actors, musicians and filmmakers collaborated on a YouTube video, Culture en péril, that mocked the Conservatives' decision to cut funding for international cultural exchange. National affairs commentator Chantal Hebert said the video turned the election in Quebec against the Conservatives.
It's time for the arts community in B.C. to stop blithely mouthing arts platitudes and make its points with focused artwork and incisive humour. Make people laugh at a government that makes claims of greatness for British Columbia and yet treats the arts as though this is an Arkansas backwater. With the Olympics looming, artists can do this on a stage that will give the government pause. Mock the bloviating architects of these arts funding cuts in a way that's seen by patrons of every Cultural Olympiad event. What does "$1 = $1.38" mean? Make sure everyone understands.
One group of artists has promised an insurrection by fax. Insurrection by artwork is possible. Perhaps this time the government's ineptitude and disrespect will provoke our arts community to truly stand up for itself.