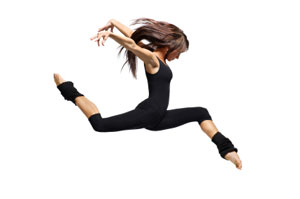 [Editor's note: This is the last of three articles drawn from Diane Ragsdale's recent address to the Vancouver Arts Summit. Yesterday, Ragsdale listed seven ways arts groups can better connect with audiences. Today she urges those organizations to rethink how they define success.]
Listen in on brainstorming by an arts organization trying to adapt to a tough economy and dwindling audiences, and you might hear all kinds of creative ideas. Should we get rid of subscriptions? Stream podcasts? Produce videos for YouTube? Hire DJs and VJs to play in the lobby after the show? Have a MySpace page? A Facebook page? Twitter? Text our patrons on their cell phones? Reconceive the season brochure-again? Re-design the Web site-again? Host some sort of amateur art competition? Radically lower ticket prices?
Maybe. But before answering these questions, we may need to answer some more fundamental questions.
To adapt to the culture change, organizations may need to focus less on selling better and more on seeing better.
It's been interesting to observe how arts organizations have responded to the economic crisis. Everyone seems clear: Measures must be taken! We need to "essentialize" -- a word I keep hearing arts leaders use. We need to reduce expenses. We need to appreciate our loyal patrons. We need to remove price barriers in order to reach more people. We need to be willing to make changes in our organization in order to survive "in these times."
But what about the past 30 years? It doesn't seem as though many of us were having night sweats as the audiences gradually turned grayer, and more conservative, and eventually dropped off. Why not? Perhaps because it took 30 years to reach the abyss rather than 30 days?
Beware of 'creeping normalcy'
If you know the story of the boiling frog then you may be familiar with the idea of "creeping normalcy." Creeping normalcy refers to the way a major change can be accepted as normality if it happens slowly, in unnoticed increments, when it would be regarded as objectionable if it took place in a single step or short period. Some couples wake up years after being madly in love to find that the intimacy that was created in the early days has faded slowly and silently because they stopped noticing and nurturing each other.
Relationships require attention to be sustained. Perhaps, like the couple that wakes up one day to realize, "We don't know each other anymore; we have nothing in common," we failed to see that our communities were changing, and that art and artists were changing, and that we, as institutions that exist to broker a relationship between the two were not changing in response. We failed to see the culture change. We were bending the map.
There is a real danger if we conflate growth of the budget, economic impact, or box office success with having intellectual relevance and creating meaningful impact on individuals and on society. The arts can't declare mission accomplished just because they get people through the door. It is not sufficient to create artistic experiences and sell or give them away without regard for the capacity of people to receive them and find meaning in them.
In her article in the Chronicle of Philanthropy, "Let's Put the Word 'Nonprofit' Out of Business", Claire Gaudiani has proposed that we replace the word 'nonprofit' with 'social profit.' I like this idea because it encourages us to remember that we are nonprofits because we exist to create value for society, rather than profits for shareholders. It reminds us that we exist within a social and cultural context -- and if that context changes, then we must adapt.
How do we improve our ability to see the culture change and adapt to it? From a biological standpoint, adaptation is fostered, in part, by allowing diversity into a system. At the organizational level, diversity comes from having leaders and staff and board that reflect the various communities (young, old, rich, poor, of different cultural backgrounds) you exist to serve and allowing them to influence the organization.
And I'm not saying that all organizations must exist serve everyone in the community; in fact, probably just the opposite: that every nonprofit organization should be more specific and very clear about whom it does exist to serve and why it's important.
It also comes from working with new artists, new thinkers, and new partners -- and by partners I do not necessarily mean other arts organizations.
At the sector level, diversity comes from allowing young leaders to be at the table and allowing new organizations to become leading organizations. The fact is that there are many small organizations whose audiences are growing and who are attracting people under 40. We can learn a lot from them. Rather than privileging one generation or type of organization over another, we need to encourage diversity in the system and then learn from each other.
Is growth always good?
When I began sharing my thoughts with you, I raised the shoveling coal metaphor, which is one that seems to strike a chord with many arts leaders. At a theater convening two years ago, the artistic director of a very small and innovative theater in NYC said, "We feel tremendous pressure from our funders and from our boards to grow. Why can't it be OK for us not to grow? We want to stay small and still be considered successful."
While 2009 has brought the call to "essentialize" and downsizing is now in vogue, these past few decades arts organizations have by-and-large dutifully responded to the encouragement "to grow." We tripled the number of organizations in the U.S. and built bigger and better facilities. Arts organizations created hierarchical corporate structures, professionalized their staffs, and increased the size of their operating budgets, the number of programs, exhibits, and performances they offer, and the number of seats in their halls. Even as audiences were steadily declining, arts organizations continued to grow and new organizations continued to be formed.
And now many arts leaders feel trapped shoveling coal.
While coal shoveling may simply be part and parcel with working in an arts organization, there is no doubt in my mind that the shoveling is intensified if an organization is operating at a level that is simply unsustainable.
On February 15 of this year, the New York Times ran the following articles on the front page of the theater section: Above the fold, "Drama, Live and on the Financial Edge" about theaters "fighting to keep the reaper" from their doors; below the fold, "Old Sets Live On As Broadway Embraces Recycling." As I read these articles, it occurred to me that when we talk about environmental sustainability we are quick to understand that sustainability requires that we use resources at a rate at which they can be replenished. But what is true for natural resources is also true of human resources. We cannot pay our artists poverty-level wages, burn out our staffs, ignore or underutilize our volunteers, financially fatigue our board members and donors, or continually push our subscribers and ticket buyers to buy more, more, more plays or concerts on our season, at higher and higher prices, without consequences. This is not sustainable.
There are organizations that simply do not have a broad enough, deep enough, or fanatical enough base of support to sustain their current operations.
Biggest isn't boldest
Furthermore, growth that is difficult to sustain can cause an organization to shift or compromise its mission, as the more desperate it is for resources, the more likely it is to pursue opportunities that are outside the scope of its core competencies. Jim Phills talks persuasively about this in his book.
Taking artistic risks, increasing attendance, fostering access, improving artistic quality, deepening engagement, and hitting earned and unearned income targets, do not necessarily go hand in hand.
We can kid ourselves into thinking that we can pursue these goals simultaneously and without compromise by separating into different departments the functions of making the art, selling admissions, raising money, balancing the budget, educating patrons, and understanding the community. But the compartmentalization of mission is only a short-term alleviation of the genuine philosophical struggle to reconcile these competing goals. And prioritizing and balancing these goals is only likely to get more difficult given the economic climate.
It probably goes without saying, but now may not be the time to push for budgetary growth. Now may be a time to focus on the core, think deeply about why your organization exists, and integrate and realign your organization firmly behind common goals, values, work that excites everyone in the company, and meaningful measures of success (find a way to measure whether you matter to people!).
Don't mourn, reorganize
It might also be a good time to examine whether your current organizational structure continues to be an effective and efficient way to deliver on your mission. Perhaps it's time to examine the hierarchies and vertical organizational structure in your institution. You might also look at your office space to see if it impedes or promotes communication silos.
I'm convinced that you do not need the resources of the Metropolitan Opera to adapt to the culture change. To survive, you do not need to birth a radical new innovation like HD broadcasts; and such endeavors are highly risky. There's a reason why most of the R&D labs in the world (Bell Labs, for instance) were started by monopolies. It takes a lot of money to fund the failures that are part of innovation. Having said this, do not allow lack of resources to stop you from adapting. As National Arts Strategies has been teaching for years, strategy is about making choices. It's as much about letting go of programs that don't work or serve your mission or long term vision as creating new programs that do.
In these economic times, I find myself asking, "Where did all the money go?" If arts organizations and their funders had to do it all over again, would we make different choices with where we spent the money? You can partner with other organizations or reallocate the resources you have and make meaningful, powerful changes in your organization.
Last year, I saw the gorgeous ENO/Met production of Philip Glass's Satyagraha, directed by Phelim McDermott, co-founder of the terrific theater company, Improbable. My colleague at the Foundation, Susan Feder, pointed out a line by Mr. McDermott in the program notes that I think has pertinence to this topic. He wrote, "Improvisation as we practice it is less about being quick-witted and wacky and more about embracing paradoxical skills. These include the ability to be courageous and decisive while at the same time open and vulnerable to whatever happens around you. We work on developing the ability to be humble, not armored, in the face of unexpected events..."
The possibility exists that adapting to the culture change may not simply allow us to survive for the foreseeable future, but to improve the system for creating and distributing the arts.
In 1963, the philanthropist John D. Rockefeller III proclaimed, "the arts are not for the privileged few, but for the many. Their place is not on the periphery of daily life, but at its center." The U.S. came a long way but didn't fulfill Rockefeller's vision in the 20th century.
But wouldn't it be great if we -- all of us -- could do it in the 21st -- if we could actually put the arts at the center of daily life?
If we can be open to, and courageous in the face of, the changing world, I believe we can.
Look for beauty, and new friends
Laurence Gonzales, the author of Deep Survival, writes, "A crucial moment for all survivors comes when they become convinced that they will survive." Quite often, this conviction, this commitment to living, "occurs after a spiritual experience of the beauty of the world." He says that every survivor describes the same pattern: "Facing down horror, finding beauty, [and] then feeling certainty."
Yes, the economy is grim and uncertain; and the culture change is challenging some of our tried and true practices and cherished beliefs and values. But take time amidst the coal shoveling to go to the top of the ship and see the stars. Look for beauty and remember why you were drawn to the arts in the first place.
I end today with a quote from Lewis Hyde.
In his 1985 book, The Gift, Hyde says, "The art that matters to us -- which moves the heart, or revives the soul, or delights the senses, or offers courage for living, however we choose to describe the experience -- that work is received by us as a gift is received.
Even if we have paid a fee at the door of the museum or concert hall, when we are touched by a work of art something comes to us which has nothing to do with the price." Hyde says that whereas "the commodity moves to turn a profit, the gift moves to the empty place. It turns toward him that has been empty-handed the longest, and if someone appears elsewhere whose need is greater it leaves its old channel and moves toward him."
Perhaps it's time for the arts to stop waiting for people to find us, to appreciate us, and instead move toward them; seek to understand them; break into their hearts and minds -- in that order.