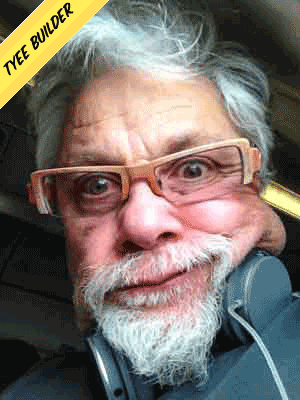 We asked Michael and a few other Tyee Builders what "hooks" them about The Tyee's independent journalism. Here's what he said:
"I don't like my news farmed out, I take it wild." -- Michael Nicoll Yahgulanaas
If you've seen Michael's work, you know that social and environmental issues feature prominently in both his art and his writing. Michael believes passionately in the "power of the small," which helps to explain why he's such a fan of The Tyee's independent journalism, and why he's supporting our Tyee Builder program. Click on the yellow button below to learn more about how to join Michael and the rest of the Tyee Builders who are helping to "build" The Tyee.
If you become a Tyee Builder today and support our reporting with $15 a month or more, we'll let you choose from this list of books by Canadian icons, signed by the author.

AND, if you sign up before Friday, April 27, and support us with anything from $5 to $100 a month, you'll be entered in a special, Builders-only draw to win a special edition of Michael's award-winning book, RED: A Haida Manga. It includes a special case -- made by Michael himself -- and original drawings by this talented local artist. Sign up quick!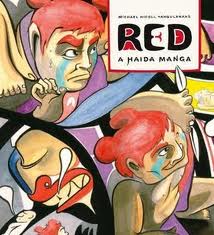 About this Tyee Builder: Michael Nicoll Yahgulanaas is an award-winning Haida-Canadian artist and author. He's also something of an inventor: he created a new genre of graphic novel, "Haida Manga," to combat the simplistic narratives perpetrated about Indigenous People of the Pacific Coast. His unique style can be seen in his book, RED: A Haida Manga and in his newest publication, Old Growth. Michael has presented his art to the Dalai Lama and Bishop Desmond Tutu, exhibited his works internationally, and has won several awards for his art and design.
You can read more about Michael's work on his website, where you'll find links to both his books and his art. You can also read about his recent interview with The Tyee editorial team here.
About the Tyee Builder Program: Want to give independent Canadian journalism a boost? You've come to the right place. The Tyee is trying to become fully sustainable. In order to do so, we've launched the Tyee Builders program to allow readers who love The Tyee's work to help fund more of it.
Every penny you support us with will go directly to pay Tyee writers and editors. And besides the warm, fuzzy feelings you'll get knowing you're helping dial up the volume on an independent voice in Canadian media, we've come up with a few other ways to thank you. Click on "Hammertime" above to learn more and start Building!