Euro Trade Pact Worries 'Buy Local' Movement
BC's municipal leaders want to know if their hands will be tied.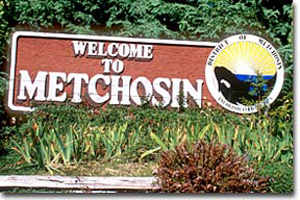 As you enter the municipality of Metchosin west of downtown Victoria, there are signs declaring the rural community's commitment to buying locally.
"We always try to contract locally," said Metchosin's mayor, John Ranns. The municipality tries to promote things like local farm produce, and when it can it hires local people to do whatever work needs to be done.
It's a public statement of a value and commitment many municipal British Columbia politicians embrace. One they can use to build their local economies, but one many say is threatened by a proposed trade agreement with the European Union.
And while B.C. is participating in the talks, the premier says she can't yet say what her position on the issue will be.
"There ought to be a certain amount of flexibility when tax dollars are spent... that some of the benefits flow back to people where the taxes are collected," said Sav Dhaliwal, a Burnaby councillor.
According to a Think City survey that New Democratic Party leader Adrian Dix cites, some 60 per cent of local municipalities in the province have economic development strategies that include things like local procurement and local hiring.
Their ability to do that, warns Dix, is at risk because of the provincial government's failure to defend that right in talks related to the trade agreement being negotiated between Canada and the EU, the Comprehensive Economic and Trade Agreement.
"It would obviously have a big effect on procurement policies," said Dix. "It's giving up the power of people in Quesnel over their own lives in a trade agreement with the European Union... It means we have a provincial government that's putting the rights of the EU ahead of the interests of municipalities in British Columbia."
No position yet, says BC premier
The CETA has been the subject of seven rounds of negotiation between the EU and Canada, with the eighth round scheduled for July in Brussels. Provincial negotiators are to meet ahead of that in Prince Edward Island to discuss their positions.
Local governments have been raising concerns long enough that a motion passed at the Union of B.C. Municipalities conference in September 2010, calling on the province to negotiate a permanent exemption for them from CETA.
"I'm hoping the province of British Columbia will respect the wishes of municipalities and go forward with that position," said Burnaby's Dhaliwal, who expressed concern that including local governments in the agreement would add layers of complication and bureaucracy, possibly for even relatively small projects.
But Premier Christy Clark, elected to lead the BC Liberal Party and thus the province in February, could not give a position on the issue when The Tyee recently raised it with her following an event at the University of Victoria.
"I don't have a public position on it yet. We're still working through some of the issues with the EU trade agreement," she said on June 27. "We're just sort of at the beginning of finding our way through that, so I don't have an update for you on that."
Nor could she say more generally how the agreement is developing from B.C.'s point of view. "I don't have an update on it, but I know that obviously Gordon Campbell going to London will have something to say about it very soon, I imagine... We talked about it very briefly at western premiers and we don't have an update at the moment from any level of government for you."
Pat Bell, the minister responsible for jobs, tourism and innovation, is taking the lead on the file. He was unavailable for an interview.
Talk to the website: Clark
Along with the effect on municipalities, the CETA could add hundreds of millions of dollars a year to B.C.'s health care costs if it applies to drug purchases and could put the province's water at risk, said Dix. "It's significant on so many levels."
And yet the Clark government has failed to state a position on key aspects of the negotiation, even when asked about it during the recent estimates debate, he said.
"They're not defending B.C.'s interests," said Dix. Governments in Ottawa and B.C. are supporting increasing the cost of health care and taking away the right of local governments to support local economies, he said. "That's a serious failure on the part of the government."
Nor have they explained what advantage the province might gain, or even what's on the table, he said.
"In Europe, they have much more access to their side of the negotiation," he said, adding there needs to be a wide and open public discussion about the agreement. "It's the opposite of that."
Clark did promise when Dix raised it with her in estimates that there would be consultation. "Negotiations aren't typically conducted in public," she said. "But there will be, I'm told, consultation on this agreement. There will be many avenues for the public's input. I am sure we will have the benefit of the member's views on this throughout the process."
When The Tyee asked Clark about the plans for public consultation, she said people are welcome to contact her through the government website. "I said we'd be soliciting the public's views about it, for sure, and you know the public is more than welcome to make sure that they bring their views forward at any time," she said.
"You can find me at premier.gov.bc.ca and let us know what you think, what you think should be on the table and what you think should be off the table," she added. "When I'm talking about open government, that's exactly what I'm talking about."
She paused before adding, "I've yet to hear from Adrian about that, funny."
Access to Europe's economy
Despite Bell's unavailability and Clark declining to articulate a position, a ministry official sent a detailed statement as background information.
This is the first time the federal government has included an active, direct role for the provinces in international trade negotiations, the statement said. "The Province is participating fully to make sure the interests of British Columbians are met and that public services and programs are protected."
Keeping authority for Canadians and British Columbians to control and run public health care, education and social services "has always been a precondition in all international trade talks," it said. Canada's position is that "water in its natural state is not considered a good or product" and is not open to negotiation, it added.
B.C. stands to gain "more secure and predictable access to the opportunities" of the $17 trillion European economy, the statement said. "B.C. has a strong, longstanding economic relationship with the EU that can be increased in important sectors of the economy such as clean energy, forestry, and professional services."
Charley Beresford, the executive director of the Centre for Civic Governance, which has been following the issue closely, says there is much at stake in the CETA negotiations and citizens deserve to know what positions their representatives are taking.
"I think it is in the interests of British Columbians to know what the province is bringing forward," she said. It's surprising that Clark wouldn't have positions on things like local procurement given how far the talks have gone, she said. "There might be something fairly well developed, I would think."
Buying goods and services locally is an attractive way for civic governments to build local economies, she said. "Even if municipalities haven't used the tool yet, the discussion as shaping up would take the tool away."
That's contrary to what municipal leaders want, and so the province needs to say clearly what position it is taking, she said.
'We know what works for us'
Metchosin's Ranns said the Trade, Investment and Labour Mobility Agreement between B.C. and Alberta has already made things more complicated for small municipalities, requiring competition on any contract over $70,000. "You can't look at anything large locally," he said. "It has to be broadly advertised under the provincial legislation."
It has taken a degree of authority out of the hands of local leaders and has made decision making less efficient in some cases. "It's a little frustrating," Ranns said. "There are a number of municipalities around here, and you know who's good and who isn't."
While local companies might still do well, TILMA opens the municipality to lawsuits from bidders who aren't chosen, he said. "You're basically relegated to taking the low bid," he said. "We know what works for us."
The CETA may well take the same problem to a new level, he said, considering what it would mean to evaluate bids from European companies for work in Metchosin. "You don't know who the hell they are. You don't know anything about them."
The province should not be negotiating away local government's rights, he said. "It's bloody irresponsible as far as I'm concerned," he said. "The bad stuff always seems to filter down to local government where we don't have the resources."
comments powered by

Disqus