How to Entertain Yourself for Free, Digitally
January is the frugal month. Here's how I'm getting by.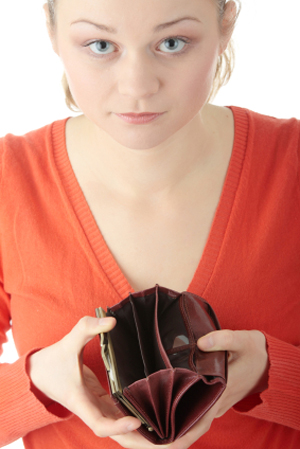 As December festivities give way to January bills it's worth celebrating how the online world has turned the annual resolution to be more frugal into an opportunity to explore a wealth of free entertainment.
No, I'm not talking about illegal downloading! (What sort of site do you think The Tyee is?) I'm talking about the endless array of legal-and-legit amusements that exist well-beyond YouTube's bloody cat videos.
I've long been fascinated by how the digital world makes a mockery of the phrase "You get what you pay for." It's obvious to anyone who spends 15 minutes online that there is no connection between value and money in cyberspace and no place makes that point better than OpenCulture.com. It helps you find hundreds of free films and documentaries and dozens of free university classes at some of the best schools in the world. It's a roadmap to all sorts of engaging sites, and it highlights great finds in places you think you know, like iTunes. Even better it hosts all sorts of quirky surprising things you didn't know you needed to discover until you find them.
For example, where besides OpenCulture.com would you ever learn that the Rolling Stones did a jingle for Rice Krispies in 1964?
If Christmas brought you a new eReader to fill, Open Culture is just the spot to find the million or so free eBooks hanging around the web. Many classic books predate copyright laws, including novelists who never went out of fashion, like Jane Austen, and philosophers everyone ought to read, like Machiavelli. His book on manipulative leaders, The Prince, was written as a pointed satire but ended up being used as a how-to book and now everyone needs to read it if only to comprehend office politics.
Highly downloadable
In anticipation of the Baz Luhrman's attempt to film the great unfilmable novel, The Great Gatsby, I re-read the book (free) on my iPod via the (free) iBooks app, while streaming a series of (free) 1920s jazz radio stations for ambience. Daisy may have had a voice that sounded like money, but you certainly don't need any to enter her world.
If pre-1925 tomes aren't your thing, many of today's web-savvy self-published authors are also using freebies to market their work. The trend is for emerging mystery and romance writers to hook readers with the first book and seduce them into buying the series. Sometimes you do get what you pay for, but some of today's most successful authors use this technique to promote their paid wares.
Fantasy writer Amanda Hocking is something of a legend for earning about $2 million off her nine self-published books, which cost between 99 cents and $2.99 a download. But you can find out why she's such a hit with a free copy of Hollowland, found at Amazon.com in their Top 100 free best seller's list.
Canadian Terry Fallis offers free podcasts of his Leacock winning book The Best Laid Plans -- which is soon to be a CBC TV series -- and its sequel The High Road, via iTunes. New York Times bestseller Scott Sigler also does free audiobook versions of his science fiction thrillers, which you can find through iTunes or Podiobooks.com
Free audiobooks are a godsend for anyone who embarked on the other annual resolution: getting organized. Clearing clutter and re-ordering closets is almost enjoyable with someone reading a good book, which you can find gratis at Librivox.com. Volunteer readers give voice to classics like Dickens's Great Expectations, and most are surprisingly good.
Speaking of podcasts, searching through all the professionally produced public radio podcasts by BBC, Radio Nederlands, NPR, and CBC is a reminder of exactly why it's important for democracies to maintain an independent public broadcaster. Take Terry O'Reilly's Age of Persuasion, an entertaining series that looks at the history and social impact of advertising. The CBC radio show is funny, well researched, and O'Reilly tells us many an unflattering truth about how media manipulate us. Do you really think commercial media are going to air this sort of warning to their vict... er, consumers? The show returns with new episodes this month, but the back catalogue doesn't date and is well worth a listen.
OpenCulture is also a celluloid junkie's dream. I discovered the wealth of film noir classics including some early Hitchcock films via the site. It also keeps track of free films in university archives and at places like the National Film Board.
Crackling
On the film front, weirdly wonderful Crackle.com is an online streaming site with an eccentric collection of films, gathered with no rhyme or reason. It has classics like Jimmy Stewart's Mr. Deeds Goes to Town and vintage hits like Woody Allen's The Front cheek-by-jowl with teen trash flicks, Steve McQueen's The Blob, and a Japanese delight: Godzilla vs King Ghidorah. It's where to go when you don't know what you want to watch, but you have a couple of hours to kill.
While I gave up watching television years ago, I haven't given up on good TV shows delivered in a variety of ways. Courtesy of Global TV's excellent mobile app, I just discovered Lost Girl, a Showcase series that is the answer to comedy-laced SciFi romps like Buffy The Vampire Slayer and Farscape. Now midway through its second season, Lost Girl is building on the growing fandom by putting it online with minimal ads, at Showcase.ca.
Anna Silk leads an all-Canadian cast as Bo, a woman who only discovered she is one of a host of supernatural creatures known as fae -- the Celtic term for faeries. The show's clever conceit is that every mythic or mystical creature is part of this race, so we get to see Greek sirens and fairy tale witches, and shape-shifting man-wolves hiding in plain site of humans -- albeit influencing their nightmares. Since Bo is a sexy succubus -- one of those medieval demons that seduced men -- there are ample opportunities for everyone to get naked. The show was just picked up by SyFy in the U.S. and I think they may have a cult hit on their hands.
The popularity of TED talks means that the quality isn't quite what it was when the annual conference of Technology, Entertainment, and Design began posting their thought-provoking speakers online. But you can still see why people have been paying $6,000 a ticket to attend the California conference that has been running for more than 20 years. The site now comprises more than a thousand presentations on everything and I mean that literally: everything. Name a subject: someone did a TED talk that touches on it.
If you're new to TED don't miss witty British ad man Rory Sutherland explaining "intangible value" and how the power of perception can be employed to change society. Or magician Marco Tempest's insightful sleight of hand games with an iPod.
Shake that tail
Music lovers will thrill to discover NPR.org's weekly show "First Listen," which posts an entire new album by a great artist for a week. It features a mix of famous and under-recognized musicians and the producers have discerning taste. I discovered Ireland's brilliant Lisa Hanigan, an indie music darling, courtesy of this show.
Most of us think of YouTube as the site we can blame for Justin Bieber, but there's a cultured side to source of video narcissism: music lessons. And dance lessons. And clips of brilliant artists in every field, including the so-called high arts like ballet and opera. A friend is learning to play blues guitar via the superb line-up of teachers and the rich collection of legendary concerts, which almost makes me forgive them The Bieber. Almost.
And if you're still as mystified as I was about how all this online amusement can be had without coin, I have one more not-to-be-missed freebie. Chris Anderson's audiobook Free: The Future of a Radical Price lives up to its name and can be found on iTunes. Anderson, the editor of Wired magazine, dismisses the notion that free goods are a new trend peculiar to the Internet. As he reviews the history of marketing, he finds that people have always sold all sorts of things from men's razors to booze via giveaways.
He reminds us that we all know there's no such thing as a free lunch because in 19th century saloons the barkeeps literally gave away (relatively cheap) lunches to lure people into buying pricey whiskey -- hence the expression. Anderson gives this book away partly to make a point and mostly to advertise his other influential book, The Long Tail, and his personal brand as one of the online smarty-boots who is explaining the digital economy.
comments powered by

Disqus