Does Your Bubblegum Lose its Flavour?
From Buzzcocks to White Wires, looks like the answer is still 'No.'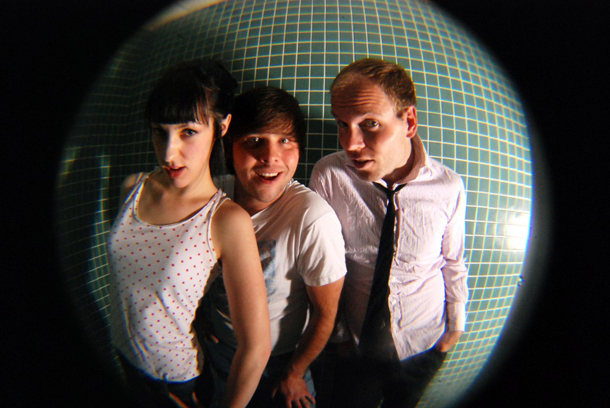 Pleasures should never be guilty, but that doesn't mean they're allowed to go unexamined. When I hear a song that's as custom built for my own inner stooped as White Wires' "Be True to Your School ('Til You Get Kicked Out)," I have to remind myself that nostalgia is a bad, dirty, unhealthy thing. And then I feel totally ashamed. This is how rock 'n roll messes you up.
But for better or worse, The Buzzcocks are responsible for leaving me and probably lots of people my age with a permanent desire for the sound of sing-song melodies getting heavy with wind tunnel guitar. My life was literally changed by "Ever Fallen in Love (With Someone You Shouldn't've)," which shifted my preteen buying habits from the Grease soundtrack and Elton John to something a little closer to the ground I walked on. But that was a long time ago.
As for White Wires, the Ottawa three-piece is so true to its school that it's still hanging around about a decade after it should have graduated (judging from the pictures). And if bubblegum punk in 2010 is about as conservative a musical proposition as you're likely to pogo around to, I don't suppose anybody in White Wires gives a broken G string about it. Just look at the playground they inhabit over at Dirtnap Records. Here's a label with a stunning indifference to the onward march of time, and an even more stunning knack for throwing up a band every three years or so that I flip my wig over. The Exploding Hearts, High Tension Wires, Mind Controls (whose bio reads, "We started a few weeks ago. We're recording an album on Wednesday"). They all do pretty much exactly the same thing, brilliantly. Who cares if punk is in its Sha Na Na years? Best of all is how quickly I always forgot about them.
White Wires releases its second album, WWII, on Nov. 23. I hate White Wires, and I plan to purchase the pink vinyl edition.
comments powered by

Disqus